GOP Rep. Mark Meadows Will Leave Congress and Take Job Working for Trump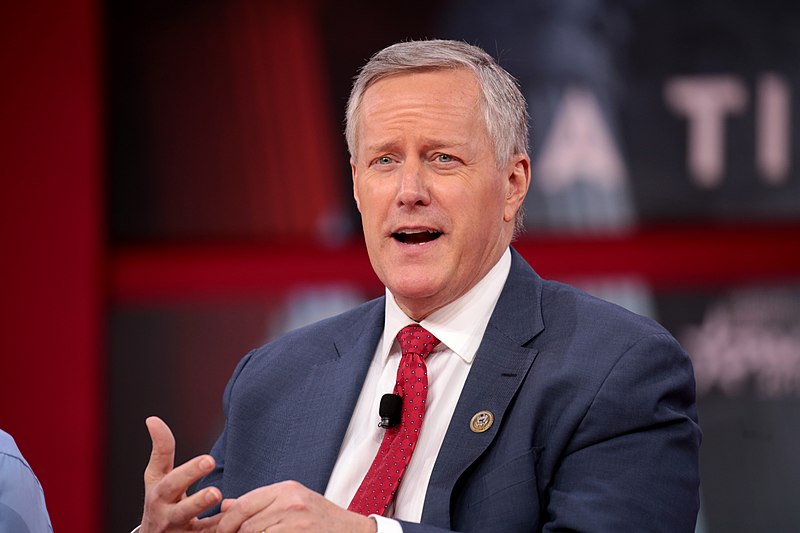 Congressman Mark Meadows will not seek re-election in 2020 but will instead take up a role working for President Donald Trump. The North Carolina Republican has been one of Trump's staunchest defenders but he is also the latest Republican member of Congress to announce his retirement from the House.
It's not clear exactly what kind of job Meadows will be doing for Trump. The House voted to impeach the President on Wednesday night but it remains to be seen if Meadows' new role has anything to do with Trump's political woes.
"Obviously, I've looked at this as a temporary job," Meadows told Politico. "Endorsed term limits — never ran on a term-limit pledge. Every year it's a decision whether you're going to run again. Probably the hardest thing for me was the timing of this, because the president has accomplished so much."
"I'm not only an ally, but will continue to be an ally. And we've had discussions on how we can work more closely together in the future and I felt like filing and then potentially resigning at some point in the future would not serve my constituents in North Carolina best."
Meadows hasn't registered to run in next year's congressional elections, with the filing deadline on Friday. Meadows indicated he may not serve his full term, either.
"At this point, I plan to serve the people of western North Carolina until it's decided that I can best serve the president and the American people in a different capacity," he said. "And so while there's no immediate plans, there's certainly discussions that have occurred and potentially could occur in the future."