Nadler Says He'll Reject GOP's Witnesses 'Because They're Irrelevant'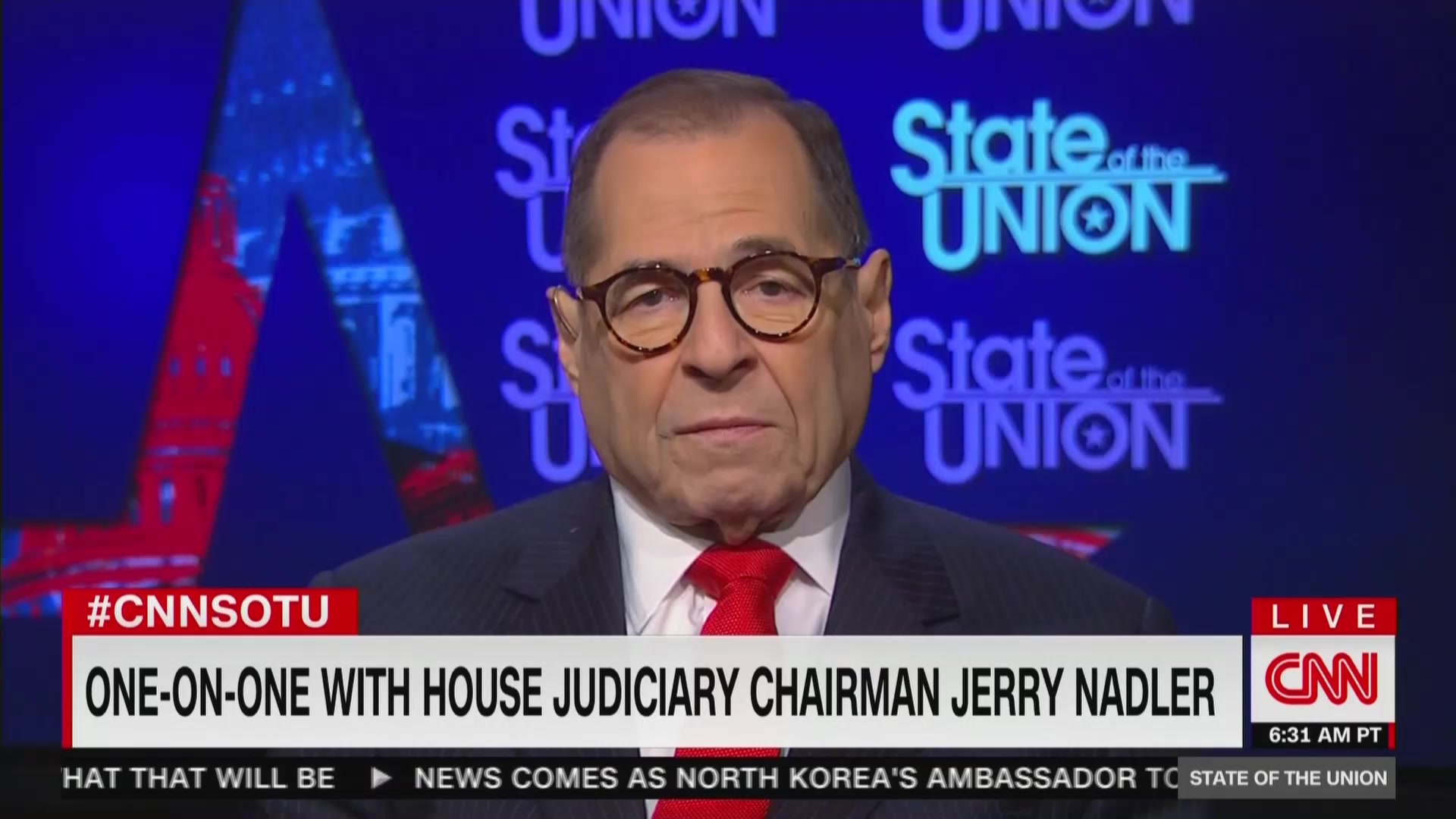 House Judiciary Committee Chairman Jerrold Nadler (D-NY) said he doesn't see the need to call any of the witnesses requested by Republicans during the impeachment inquiry.
"The list of witnesses they gave, [that] they asked me to call, I've said no to because they are irrelevant," Nadler told CNN's Dana Bash on Sunday. "They can appeal to the full committee if they wish and we'll have a vote on that. But like any trial judge, you keep the witnesses to the relevancy."
In a letter to Nadler on Thursday, Republicans demanded a "minority day of hearings" to call their own witnesses, with possibilities including House Intelligence Committee Chairman Adam Schiff (D-CA) and Hunter Biden.
But Schiff "is not a relevant witness," Nadler said. "He didn't witness anything. His counsel according to the House rules is going to report to the committee tomorrow."
"Every procedure, every fairness has been given to [the Republicans]," Nadler added. "They have declined to use them."
The White House indicated Friday that it will decline to mount a defense of President  Trump in the impeachment hearings despite his frequent complaints.
Watch the video above, via CNN.