Mark Meadows Denies that Trump Asked Zelensky to Investigate the Bidens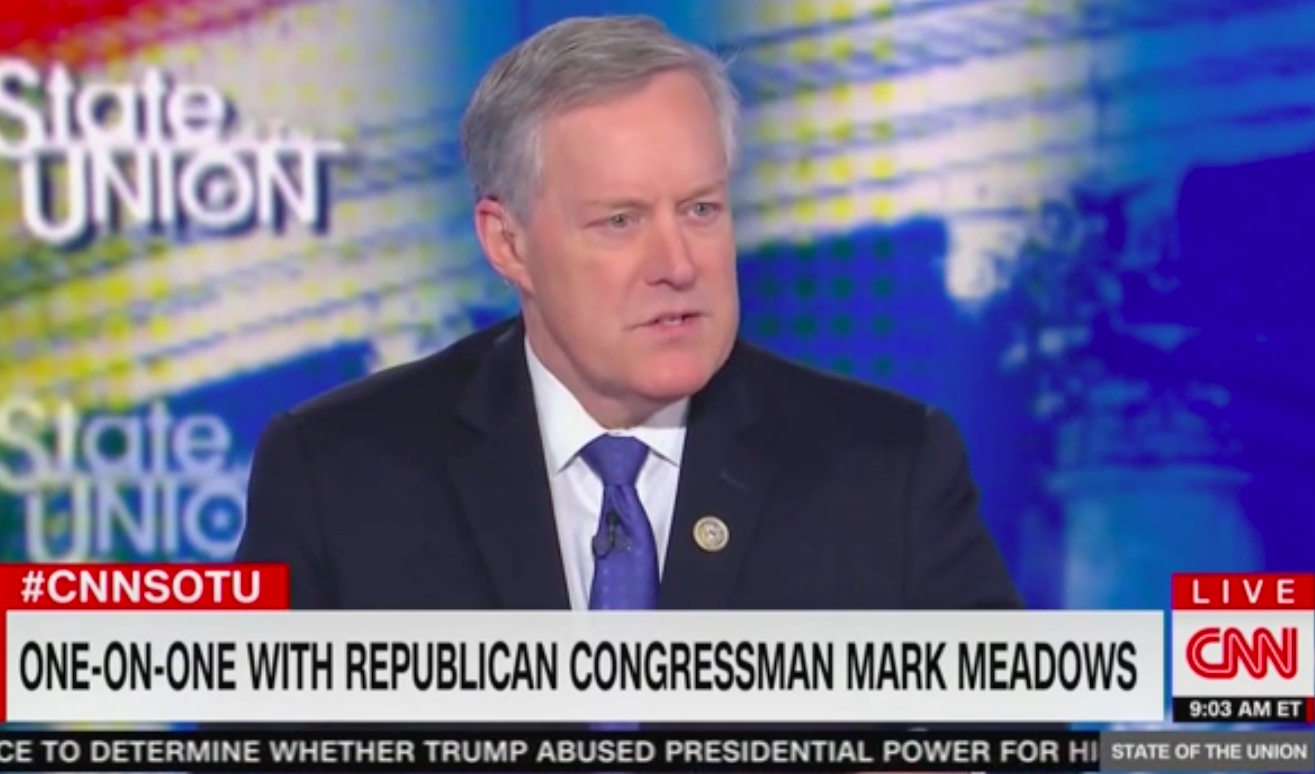 Rep. Mark Meadows (R-NC) denied that President Trump in a July 25 phone call asked the president of Ukraine to investigate presidential candidate Joe Biden and his son, Hunter.
On CNN's State of the Union on Sunday, Meadows contradicted the White House transcript of the call.
"He didn't do that. I don't agree with your premise," Meadows told Dana Bash. After glossing over the central takeaway of the call, Meadows instead painted Trump as a sympathetic figure who is being unfairly targeted by Democrats.
"This president has gone through so much," he said. "[Democrats] have been making accusations about this president that are not only not based on facts, but they're false."

For Meadows to accuse the other side of making false statements less than a minute after he made a blatantly incorrect summary of the Ukraine transcript would be shocking if this were a standalone instance of projection by allies of the president.
As Bash reminded Meadows, Trump did in fact ask Zelensky to look into the Bidens' activity in Ukraine regarding Burisma, a natural gas company. From the transcript:
There's a lot talk about Biden's son, that Biden stopped the prosecution and a lot of people want to find out about that so whatever you can do with the Attorney General would be great. Biden went around bragging that he stopped the prosecution so if you can look into it … It sounds horrible to me.
Watch the video above, via CNN.