Rudy Giuliani Visits Ukraine This Week in an Effort to Undermine Impeachment Hearings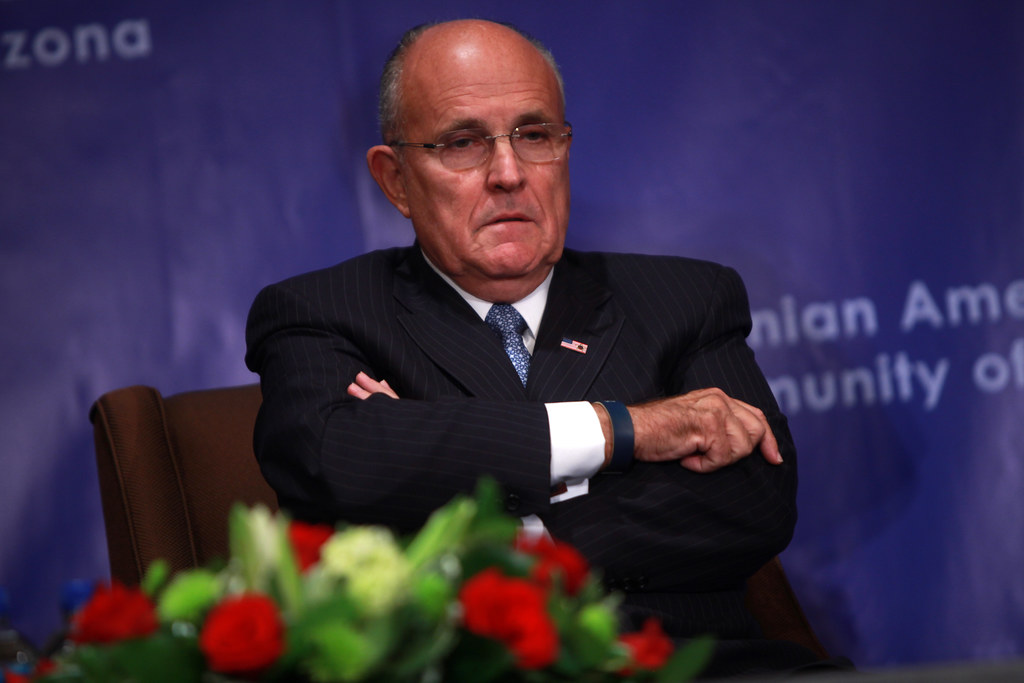 Rudy Giuliani, President Donald Trump's personal lawyer, has been in Europe this week, apparently continuing his attempts to undermine the ongoing impeachment inquiry. Giuliani's actions in Ukraine are a major topic in the impeachment hearings, which resumed on Wednesday.
It what many must see as an ill-advised and poorly timed trip, the former New York mayor travelled to Europe this week and met with Yuriy Lutsenko, a former Ukrainian prosecutor general who is widely considered to be corrupt.
Lutsenko is key figure in the unfounded allegations against former Vice President Joe Bide and his son, Hunter. Giuliani met him in Budapest on Tuesday before going to Kyiv on Wednesday to meet another corrupt former prosecutor general, Viktor Shokin. – the very day the House Judiciary Committee took up impeachment.
Giuliani's foreign travel is reportedly for a TV show he's making for stridently pro-Trump network One America News Network. OANN has frequently been accused of spreading false information and has featured false claims about the Bidens. The show may focus on the allegations against the Bidens. A OANN TV crew is with him.
According to the New York Times: "His latest moves to advance the theories propounded by the prosecutors amount to an audacious effort to give the president's supporters new material to undercut the House impeachment proceedings and an eventual Senate trial."
If Giuliani's actions are any indication, President Trump's impeachment defense will be a full embrace of the conspiracy theories about Ukraine, Burisma and the Bidens.