Attorney General Bill Barr: 'Communities' That Protest Police Might Lose Their Protection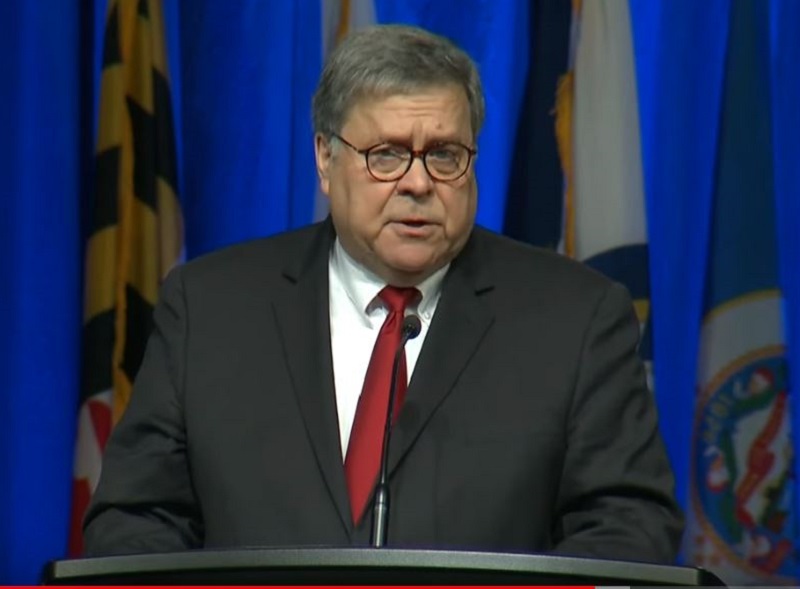 Attorney General William Barr made the extraordinary claim on Tuesday that communities protesting against police could end up losing police protection. In remarks at the Justice Department, Barr said Americans had to respect police officers more.
"[Americans] have to start showing, more than they do, the respect and support that law enforcement deserves," the Attorney General said.
He went on to say "if communities don't give that support and respect, they might find themselves without the police protection they need."
While Barr was not clear what 'communities' he was referring to, many inferred that he mean African Americans, who have frequently protested against the killing of unarmed members of their communities. Protests against police violence are a bugbear for conservatives.
I didn't think Trump would be able to find a scarier AG than Jefferson Beauregard sessions, I was wrong. https://t.co/YrxuWruhD1

— Molly Jong-Fast (@MollyJongFast) December 4, 2019
Civil rights groups appear to have interpreted Barr's remarks as a warning to African Americans, while reaction on social media was swift and condemnatory.
Barr is a strong supporter of President Donald Trump and has repeatedly disagreed with findings of fact in investigations of the President.