Schiff: If Obama Were President, GOP Would Have Begun Impeachment 'In a Heartbeat'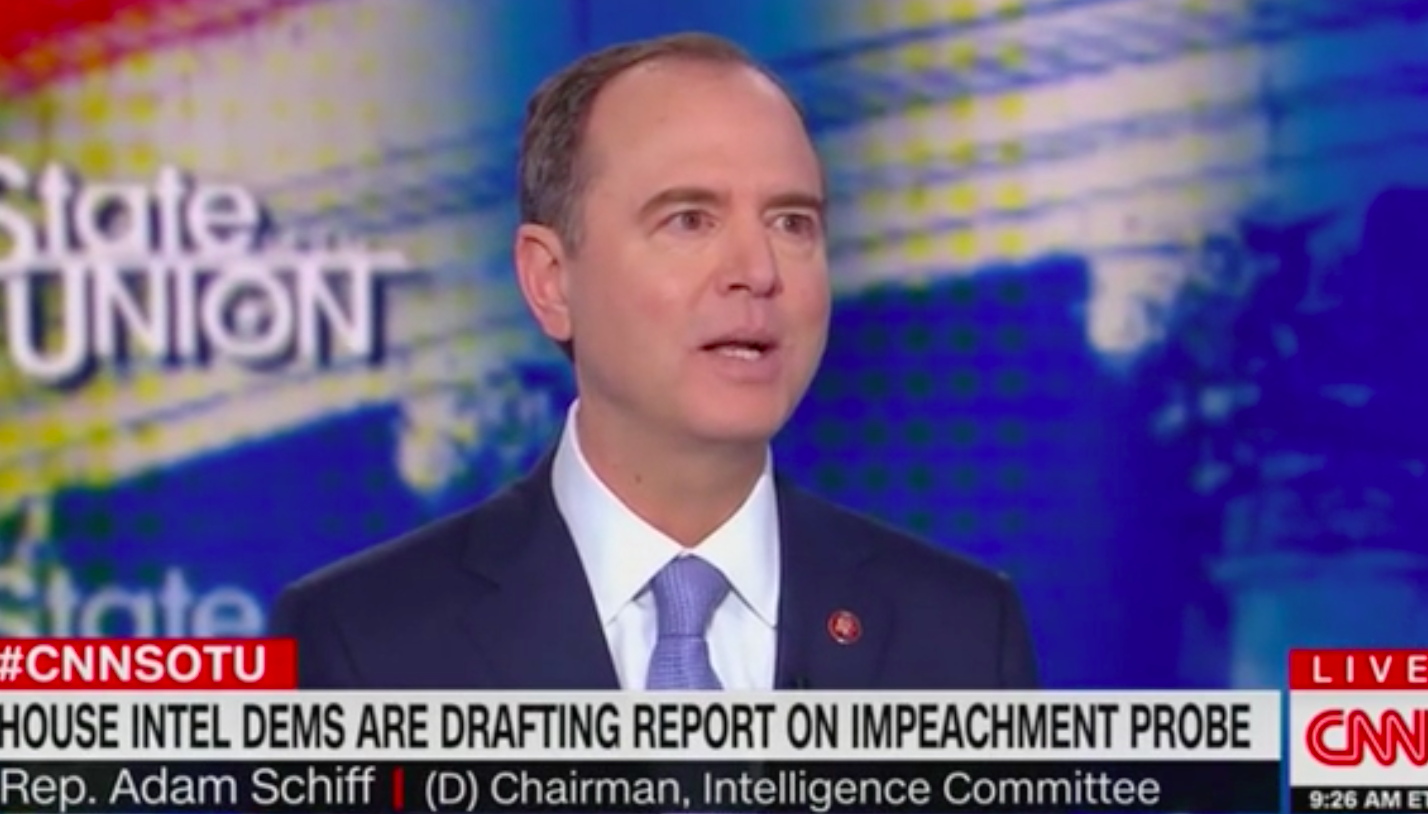 House Intelligence Committee Chair Adam Schiff (D-CA) in a lengthy interview Sunday on CNN's State of the Union warned his colleagues on the other side of the aisle against valuing party over country when the time comes for an impeachment vote.
"If we decide that we cannot accept this kind of conduct in the president of the United States, and the Republicans decide that because of the president's party or because they're afraid of a primary … they cannot vote to support impeachment, I think it will mean a failure by the GOP to put the country above their party," Schiff told Jake Tapper.
Thus far, not a single Republican in the House or Senate has publicly supported the impeachment inquiry.
"And it will have very long-term consequences," Schiff added. "If not today, I think Republican members in the future — to their children and their grandchildren — will have to explain why they did nothing in the face of this deeply unethical man who did such damage to the country."
Republicans would be singing a different tune of the current commander-in-chief was of the opposing party, Schiff pointed out.
"If this was Barack Obama who had done this, they would have voted to impeach him in a heartbeat with a fraction of the evidence," Schiff said. "It shouldn't matter that this is a Republican president."
Watch the video above, via CNN.