'Really Bad News for Devin Nunes': Former Prosecutor Warns Trump Ally Over Ukraine Revelation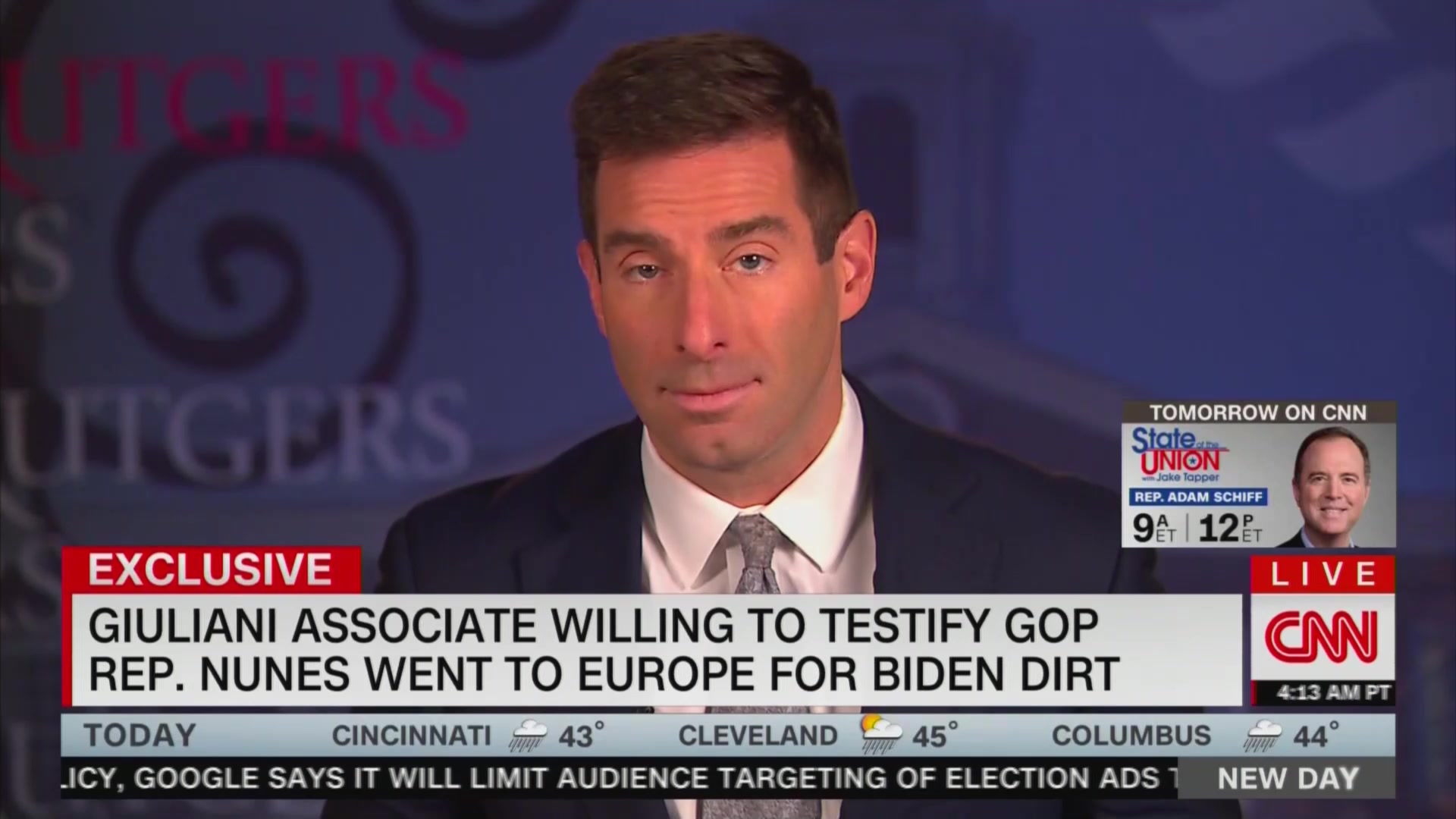 An associate of Rudy Giuliani indicted on campaign finance charges has indicated he is willing to testify before Congress about meetings Rep. Devin Nunes (R-CA), the top Republican on the House Intelligence Committee, had last year with a former Ukrainian prosecutor in an attempt to find politically damaging material on Joe Biden.
An attorney for Lev Parnas says his client learned directly from former Ukrainian Prosecutor General Victor Shokin about the meeting in Vienna in December 2018, according to CNN.
Former federal prosecutor Elie Honig called out Nunes on CNN's New Day on Saturday.
"The sheer hypocrisy that he has shown up on his high horse over the last couple weeks, preaching what's right and wrong and conspiracy theories, turns out, according to Parnas, he was trying to do the exact same thing that's on trial here," continued Honig, referring to the impeachment inquiry.
Parnas' claim follows a Daily Beast report that he helped arrange meetings for the California Republican last year, implicating for the first time a member of Congress in the Ukraine scandal.
The recent developments, Honig says, amount to "really bad news" for Nunes, who has derided the impeachment inquiry as a "circus," a "hoax," and a "sham."
Perhaps now we're getting a clearer picture as to the motivations behind his comments during the hearings and his hostility to media outlets uncovering the full picture.
Watch the video above, via CNN.