Sunny Hostin Has Enough of Meghan McCain: 'You Have Been Speaking a Lot'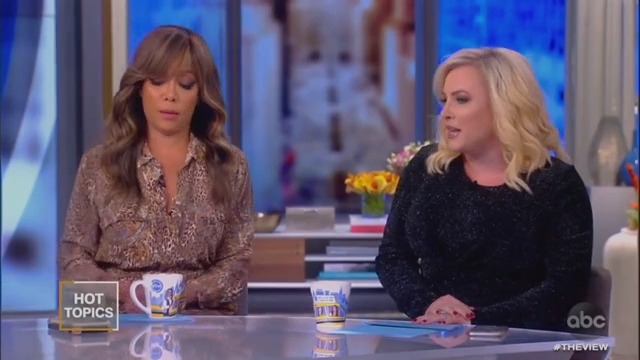 Following a week's worth of dramatic impeachment hearings, conservative co-host Meghan McCain lashed out at her View colleagues on Friday over Republicans' belief that President Trump didn't commit an impeachable offense, specifically getting into a personal and tense clash with co-host Sunny Hostin.
"It's easy to get a cheap applause line here," McCain groused. "It just is, and that's fine. Take your cheap applause line."
After Hostin sternly responded that it isn't a "cheap applause line" and "they agree" with her, McCain yelled: "Let me speak!"
"You have been speaking a lot," Hostin quickly fired back.
Read the rest of the piece at The Daily Beast.
Watch the clip above, via ABC.