Meghan McCain to Joy Behar on Impeachment: 'You're Not Listening to What I'm Saying?!'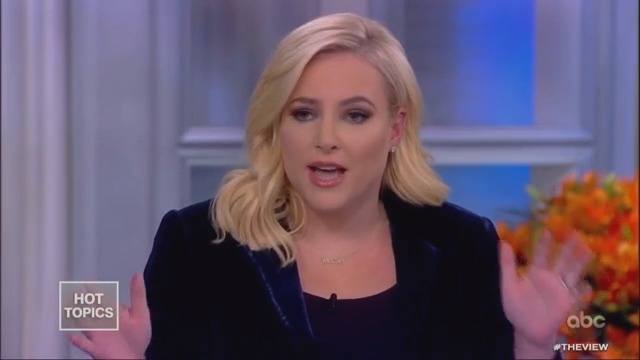 Having their first opportunity to discuss this week's dramatic public impeachment hearings, things quickly went off the rails on Thursday's broadcast of The View when conservative co-host Meghan McCain lashed out at frequent sparring partner Joy Behar over the overall impact of the damning testimony.
"You're not listening to what I'm saying?! You're not listening to what I'm saying," she yelled. "Do you know what matters is the Electoral College which is what you all should be focusing on right now!"
Throwing it to break, Behar tried to get in the last word by saying the Electoral College was created to "save slave states."
"Oh, for God's sake," McCain uttered as the program went to commercial.
Read the rest of the piece at The Daily Beast.
Watch the clip above, via ABC.