Schiff: Barr Is 'Weaponizing the Justice Department to Go After the President's Enemies'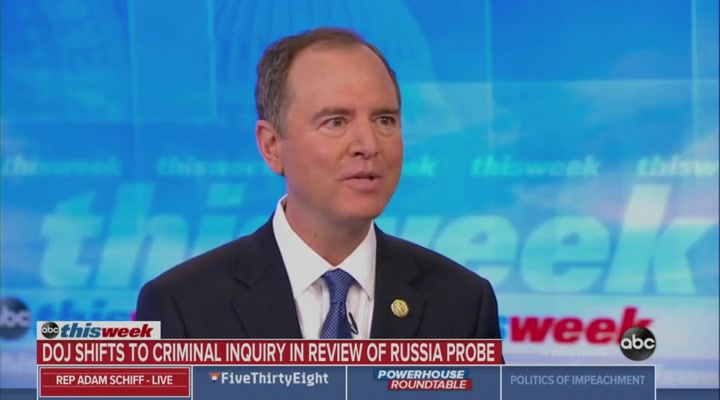 House Intelligence Committee Chairman Adam Schiff (D-CA) accused the attorney general of utilizing the Justice Department as a vehicle to thwart President Trump's political rivals.
Schiff was responding to news that the Justice Department has begun a criminal probe into the origins of the investigation into Russian interference in the 2016 election.
"If these reports are correct," Schiff said, "it means that Bill Barr on the president's behalf is weaponizing the Justice Department to go after the president's enemies."
Barr, Schiff added, "is demonstrating once again that he is merely a tool of the president, the president's hand, not the representative of the American people."
Watch the video above, via ABC.