GOP Congressman Brings Up Insane 'Crowdstrike Sever' Theory to Justify Trump's Ukraine Call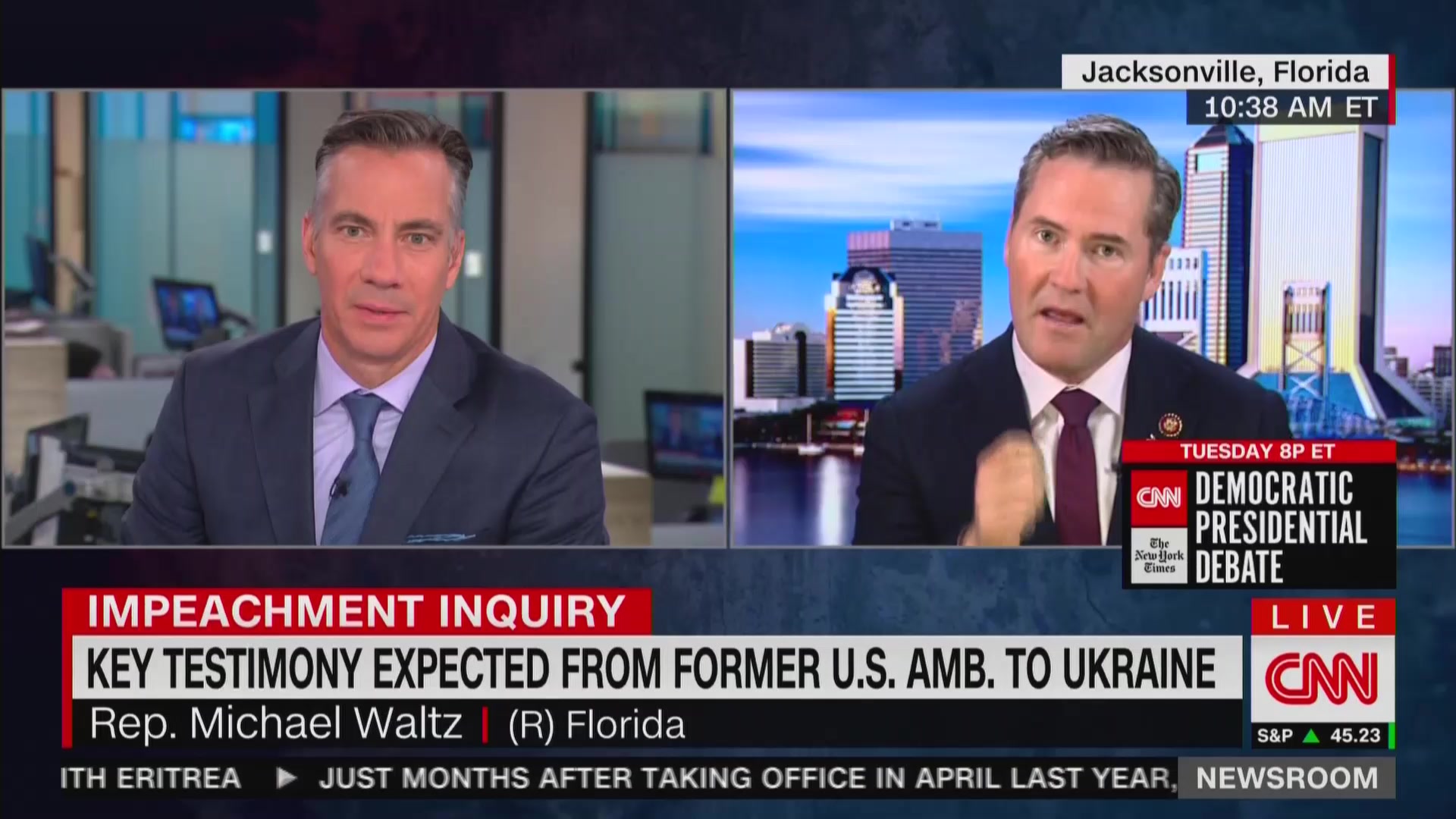 During an appearance on CNN Friday morning, Rep. Michael Waltz (R-FL) invoked a long-debunked conspiracy theory that is at the center of the Ukraine scandal and the House's impeachment inquiry, defending the president's now-infamous July call to the Ukrainian president as trying to get to the bottom of the "Crowdstrike server."
"Look, I am not comfortable if there is a clear-cut quid pro quo, then, yeah that makes me very uncomfortable and we should take a hard look at that," Waltz replied before claiming the call transcript does not show that.
"I don't like asking China, who is an adversary, let me be clear there," Waltz declared. "But I do think you can interpret that, and I do, as looking into corruption and looking backwards at 2016 at the Crowdstrike server."
https://youtu.be/BBba7612x7Q
Read the rest of the piece at The Daily Beast.
Watch the clip above, via CNN.