Fox Hosts Push Back on Jason Chaffetz's Claims of Trump Transparency: Why Wasn't Pompeo Upfront About Ukraine Call?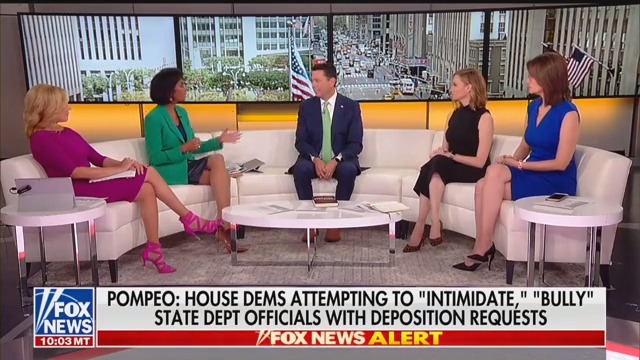 Fox News contributor and former GOP Congressman Jason Chaffetz's assertion that the Trump administration should be applauded for its transparency was apparently so ridiculous that several Fox News hosts took him to task over it on Tuesday.
"Why are we hearing about Mike Pompeo being on the call, though?" Francis pushed back.
"I don't know that it's relevant.," Chaffetz replied.
"You don't think it's relevant that the Secretary of State was on that call," a surprised Harris Faulkner interjected.
Read the rest of the piece at The Daily Beast.
Watch the clip above, via Fox News.