Corey Lewandowski: 'I Have No Obligation to Be Honest to the Media'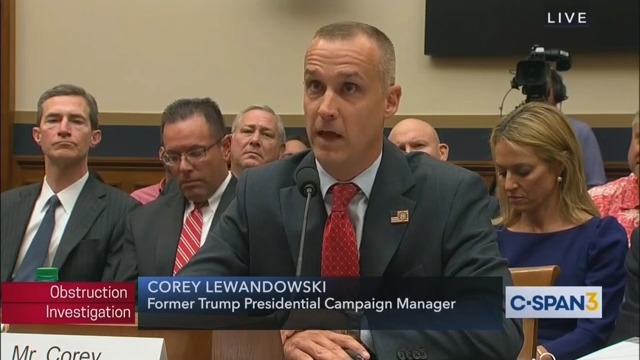 During his highly contentious testimony before the House Judiciary Committee on Tuesday, former Trump campaign manager Corey Lewandowski insisted he had "no obligation" to tell the truth to the media while taking no ownership for false claims he made in the past.
Barry Berke, consultant attorney to the committee's Democrats, asked Lewandowski about his appearance on MSNBC in February when he told host Ari Melber that he did not recall President Donald Trump ever asking him to get involved with former Attorney General Jeff Sessions or the Department of Justice in any way. This contradicted, of course, what the Mueller Report revealed.
"That wasn't true, was it sir?" Berke asked.
"I heard that," Lewandowski deflected.
"And that wasn't true, was it sir?" Berke repeated.
"I have no obligation to be honest with the media because they are as dishonest as anybody else," the Trump loyalist declared, to gasps from the audience.
"So you are admitting, sir, that you weren't being truthful, correct?" Berke replied, prompting Lewandowski to sardonically note: "My interview with Ari Melber? You can interpret it any way you like."
Watch the clip above, via CSPAN.