Sharpiegate: Trump Doctoring Hurricane Dorian Map Could Be Illegal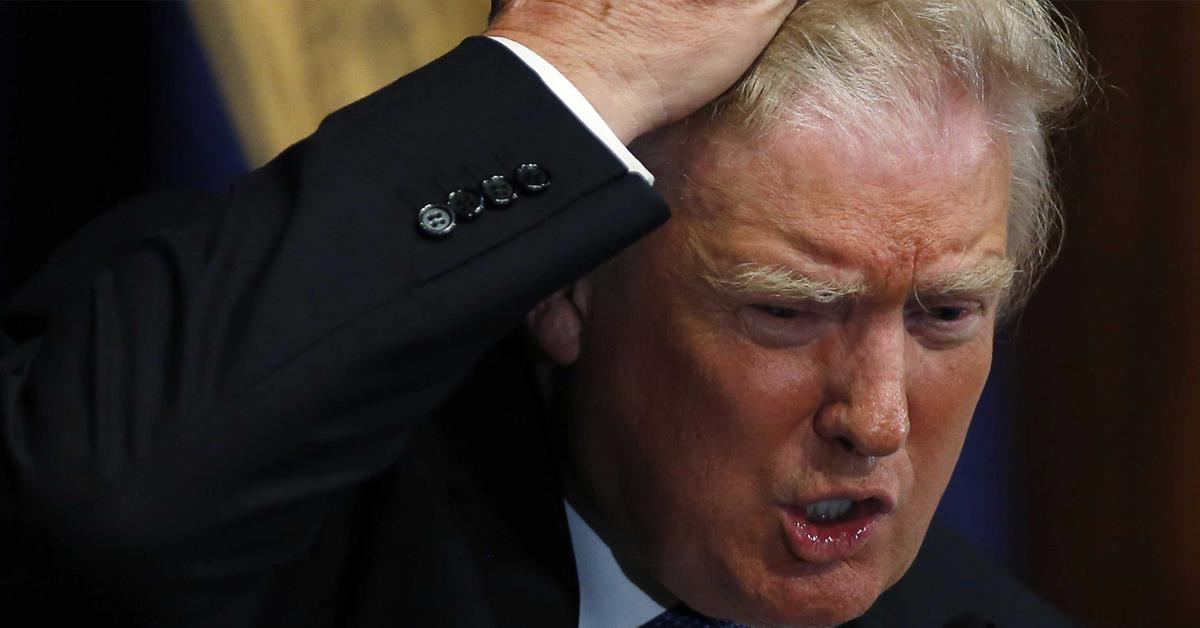 President Donald Trump has been widely mocked and criticized for displaying a doctored weather map showing the projected path of Hurricane Dorian. The map was apparently altered using a Sharpie to agree with Trump's assertion that the hurricane would hit Alabama.
The incident is fast becoming known as 'Sharpiegate' in the international press. But apart from the embarrassment the altered map has caused, there is also a concern that doctoring the weather map could be illegal. The question of its illegality is likely to become a bigger issue as more media sources study the topic.
According to federal law, "Whoever knowingly issues or publishes any counterfeit weather forecast or warning of weather conditions falsely representing such forecast or warning to have been issued or published by the Weather Bureau, United States Signal Service, or other branch of the Government service, shall be fined under this title or imprisoned not more than ninety days, or both."
It seems Trump or someone else in the White House may have broken federal law. However, it is not currently known whether anyone has ever been prosecuted for this particular crime. It is certainly not an offence that happens very often.
'Sharpiegate' is just part of Trump's ongoing attempt to claim that Alabama will be affected by the hurricane. He falsely claimed that it would hit Alabama and has refused to acknowledge his mistake. Instead, he has doubled down on the claim.