Rudy Giuliani Just Asking Questions That Happen to Lead Back to Seth Rich Conspiracy Theory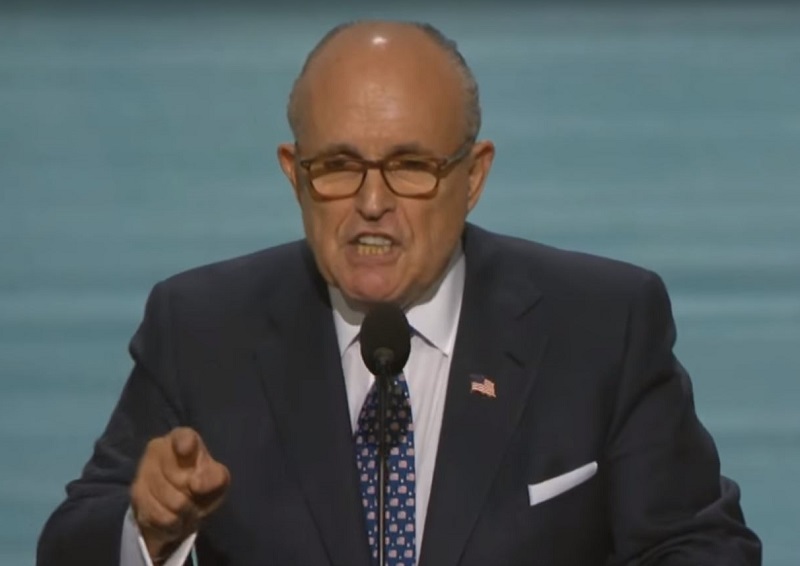 Donald Trump's lawyer Rudy Giuliani took a break from pushing discredited corruption theories about Joe Biden to push a discredited conspiracy theory about the murder of former DNC staffer Seth Rich.
Whatever Trump is paying Giuliani, he's worth every penny, assuming Trump's goal is to look as incompetent as possible.
Giuliani started this latest ball rolling with a Sunday night retweet of Matt Couch, a conspiracy theorist who has been sued by the Rich family for his role in pushing the unfounded theory that their son and brother was murdered by Hillary Clinton for leaking DNC emails to WikiLeaks during the 2016 election:
I'd like to know. https://t.co/fofqX2S6N7

— Rudy Giuliani (@RudyGiuliani) August 26, 2019
Couch's tweet is a reference to Rich's murder in what police believe was a botched mugging. His death, combined with theorizing from Trump defenders that the emails stolen from the DNC were leaked by an insider rather than stolen by Russian hackers, led to years of conspiratorial stories on Fox News and other right-wing media outlets such as InfoWars. Those stories have all been retracted as aggressive pushback and legal actions from the Rich family made it clear they were based on based on faulty or nonexistent evidence.
Furthermore, as Yahoo News has reported as part of its podcast on the Rich case, there is evidence the conspiracy theories were spread by Russian hackers as part of that country's disinformation campaign around the 2016 election.
Leave it to Giuliani to bring it back up and give fuel to the conspiracy theorists such as Couch who still think there is a there there.
Will Sommer of The Daily Beast got in touch with Giuliani to ask why he is now giving the Rich story a boost:
Giuliani insisted his tweet wasn't meant to promote any conspiracy theories but merely to ask questions about Rich's murder, which has remained unsolved.

"I didn't support any conspiracy theory," Giuliani told The Daily Beast in a text message. "I raised several nagging coincidences."

"I vaguely remember it and was asking a question about whether it was ever investigated fully," Giuliani added. "Don't remember if it was ever solved? Was it."
Sommer noted that Couch recently removed all mentions of Rich from his website and told a federal judge that he could no longer afford to keep fighting the defamation lawsuit filed against him by Aaron Rich, Seth Rich's brother.
But he obviously hasn't given up. And Giuliani just gave him a boost.