Anderson Cooper: 'If You Can't Be Tough With the NRA, Go After the Danish Prime Minister'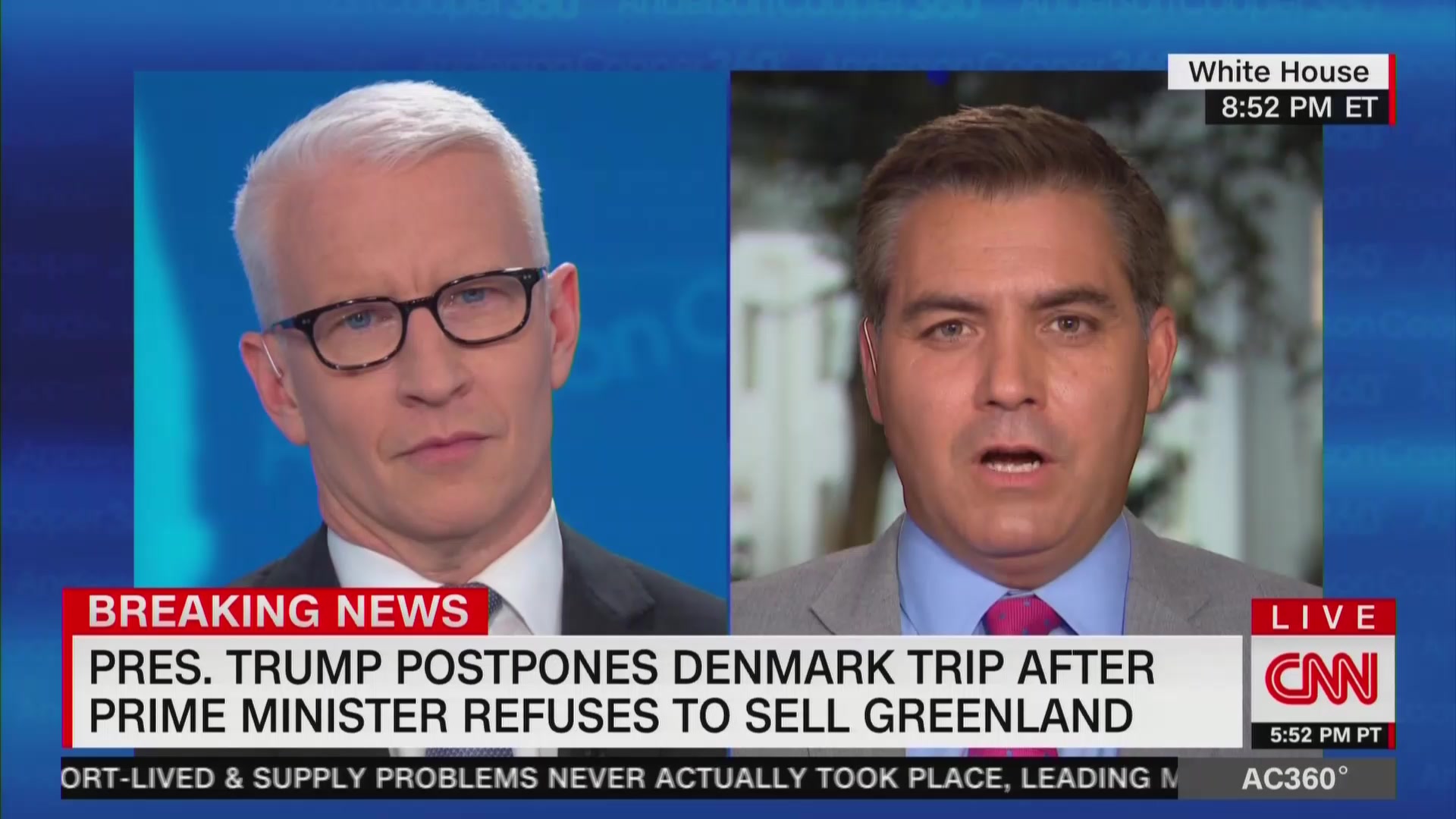 Following President Trump's sudden Tuesday night announcement that he was canceling his Denmark trip because the Danish won't sell Greenland to him, CNN anchor Anderson Cooper observed that while the president is acting tough with the Danish prime minister, the same couldn't be said about his dealings with the National Rifle Association.
Acosta, meanwhile, said that one of his sources suggested that Greenland was "one of the president's bright shiny objects" that he threw out on Twitter Tuesday night to distract from a tough news day for the White House.
"You know what, if you can't be tough with the NRA, go after the Danish prime minister," Cooper snarked.
Read the rest of the piece at The Daily Beast.
Watch the clip above, via CNN.