Fox News Anchor Tells Lone Black Panelist to Stop Feeling Trump's Racism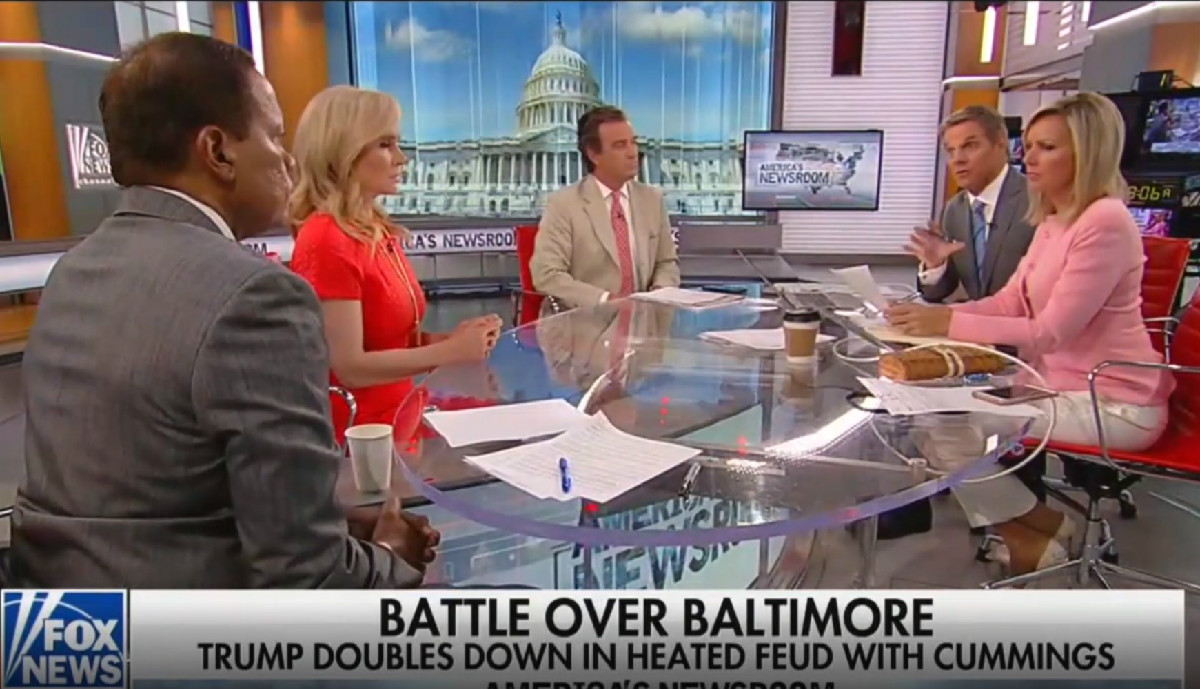 Fox News anchor Bill Hemmer and other panelists completely steamrolled Fox News contributor Juan Williams during a Tuesday morning discussion on President Trump's continued racist attacks against Rep. Elijah Cummings (D-MD) and Baltimore, with Hemmer telling the lone black panelist that Trump doesn't see race and that he's been very "equitable" to African-Americans.
"Criminal justice reform, decriminalizing marijuana, how do you feel about all that?" Hemmer asked, prompting Williams to say he "would congratulate" Trump but that it is "obscured" by his racist language and actions.
"Allow me to preface this," the Fox anchor responded. "When you take it in its totality, don't you see a fairness? A president who is being equitable on the overall issues, who doesn't see it as color? He doesn't see it as race? He just sees what he believes is right and what is wrong."
Read the rest of the piece at The Daily Beast.
Watch the clip above, via Fox News.