Robert Mueller: FBI Is Currently Looking Into Issues of Trumpworld Blackmail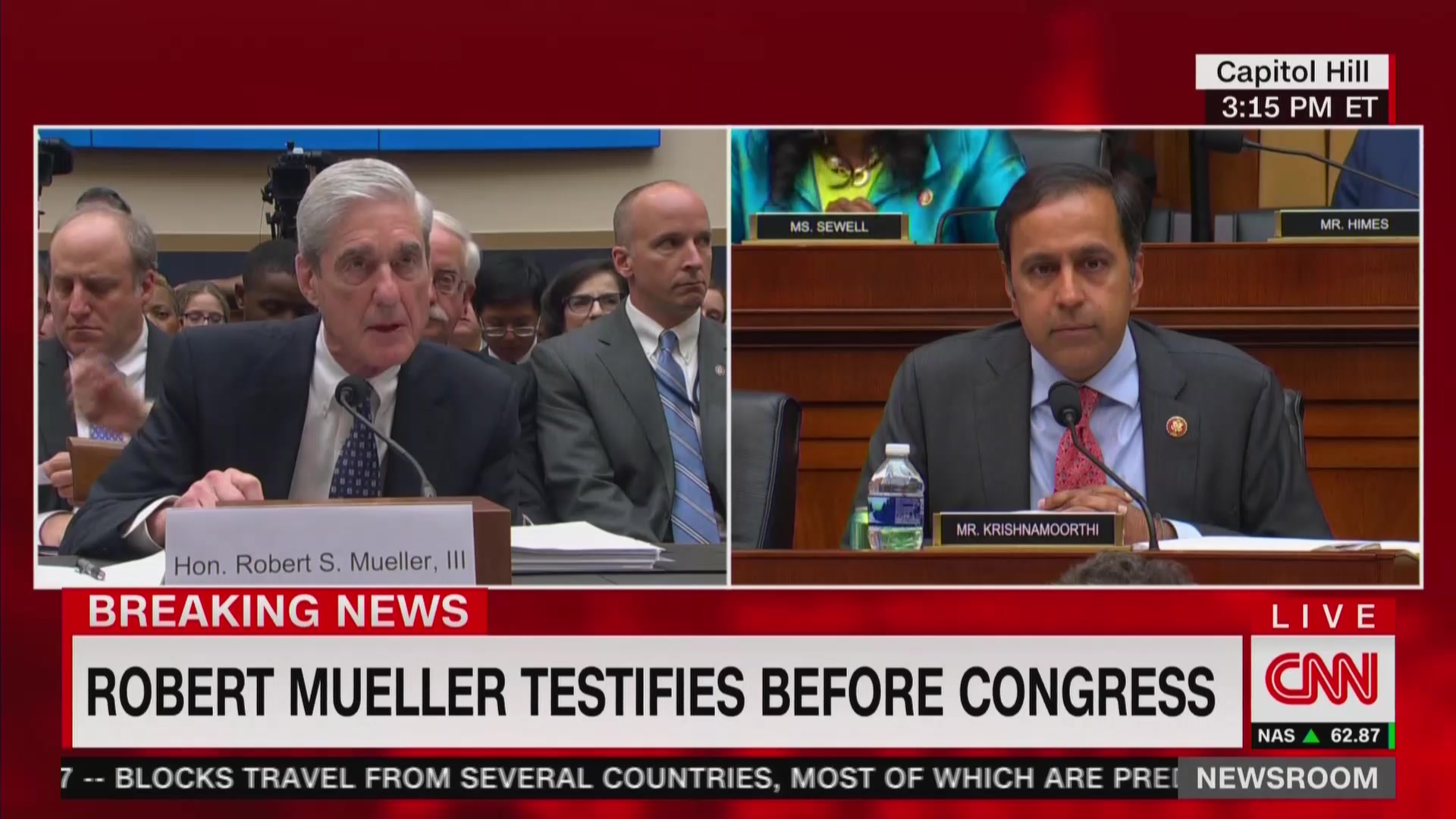 Towards the end of Robert Mueller's testimony before the House Intelligence Committee on Wednesday, the former special counsel indicated that the FBI is currently investigating matters of blackmail and compromise involving those within President Trump's orbit.
"I cannot get into that, mainly because there are many elements that the FBI are looking into different aspects of that issue," Mueller said in response.
"Currently?" Krishnamoorthi quizzically replied.
"Currently," the one-time FBI chief confirmed.
Read the rest of the piece at The Daily Beast.
Watch the clip above, via CNN.