Wilbur Ross Literally Falling Asleep on the Job as Trump's Commerce Department Falls Apart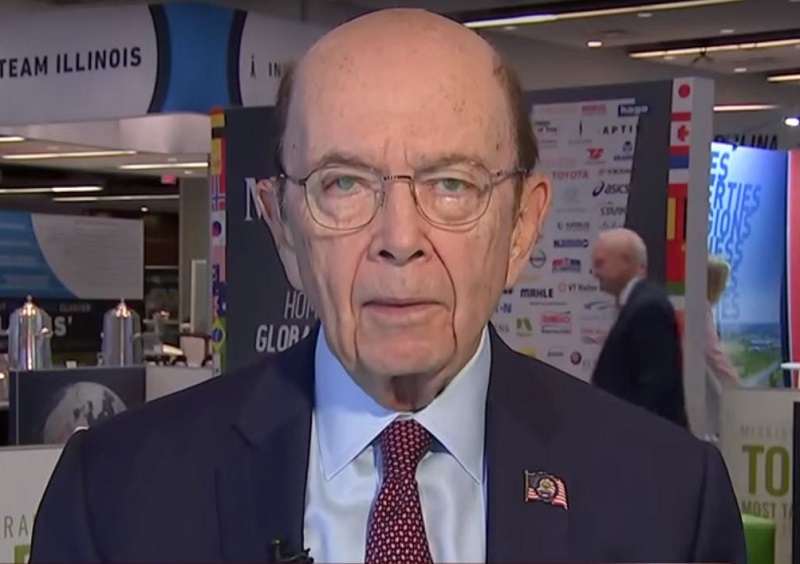 This piece has been updated. See below.
Political writers who make their subjects the myriad failings of executive branch departments under Donald Trump face an embarrassment of riches.
The latest subject is the Commerce Department and its head, Wilbur Ross. Politico has a deep dive into the dysfunction plaguing Commerce as its 81-year-old secretary fights both falling into disfavor with Trump and his own penchant for dozing off in meetings.
The story paints a portrait of a department adrift. There is a lack of leadership as senior staffers keep exiting and are not replaced, while Secretary Ross spends more time at the White House sucking up to Trump than he does at the office. The secretary rarely holds meeting with his staff or engages in any of the cheerleading of employees that is standard in other departments.
And that is all before you get to the 81-year-old Ross' apparent lack of energy and stamina:
"Because he tends to fall asleep in meetings, they try not to put him in a position where that could happen so they're very careful and conscious about how they schedule certain meetings," said the former outside adviser. "There's a small window where he's able to focus and pay attention and not fall asleep."
This is not the first time Ross has been reported to fall asleep in meetings, either.
Meanwhile, there is apparently a great deal of infighting among senior staff, particularly between political appointees and career employees of the department. Politico reports on tensions particularly surrounding Earl Comstock, Commerce's policy director and one of Ross' top lieutenants. In the absence of leadership from Ross, Comstock has apparently taken over most of the department's decision-making to the point of micromanaging it.
The chaos has allegedly led to White House Chief of Staff Mick Mulvaney and others planning an intervention to get things back on track.
This is the second Politico story in a week painting a picture of a department or agency under Trump flailing helplessly as the chaos with which Trump runs the White House seeps down into the lower levels of government. The next president is going to have a giant mess to clean up.
Read the entire story here.
UPDATE: Ross responded on Twitter:
Today's @Politico report bears no resemblance to reality and appears to be solely sourced from disgruntled former employees whose poor performance led to their departures. pic.twitter.com/wqqUlB0DsL

— Sec. Wilbur Ross (@SecretaryRoss) July 22, 2019