Fox News' Jesse Watters Compares 'Send Her Back' to Football Game Chants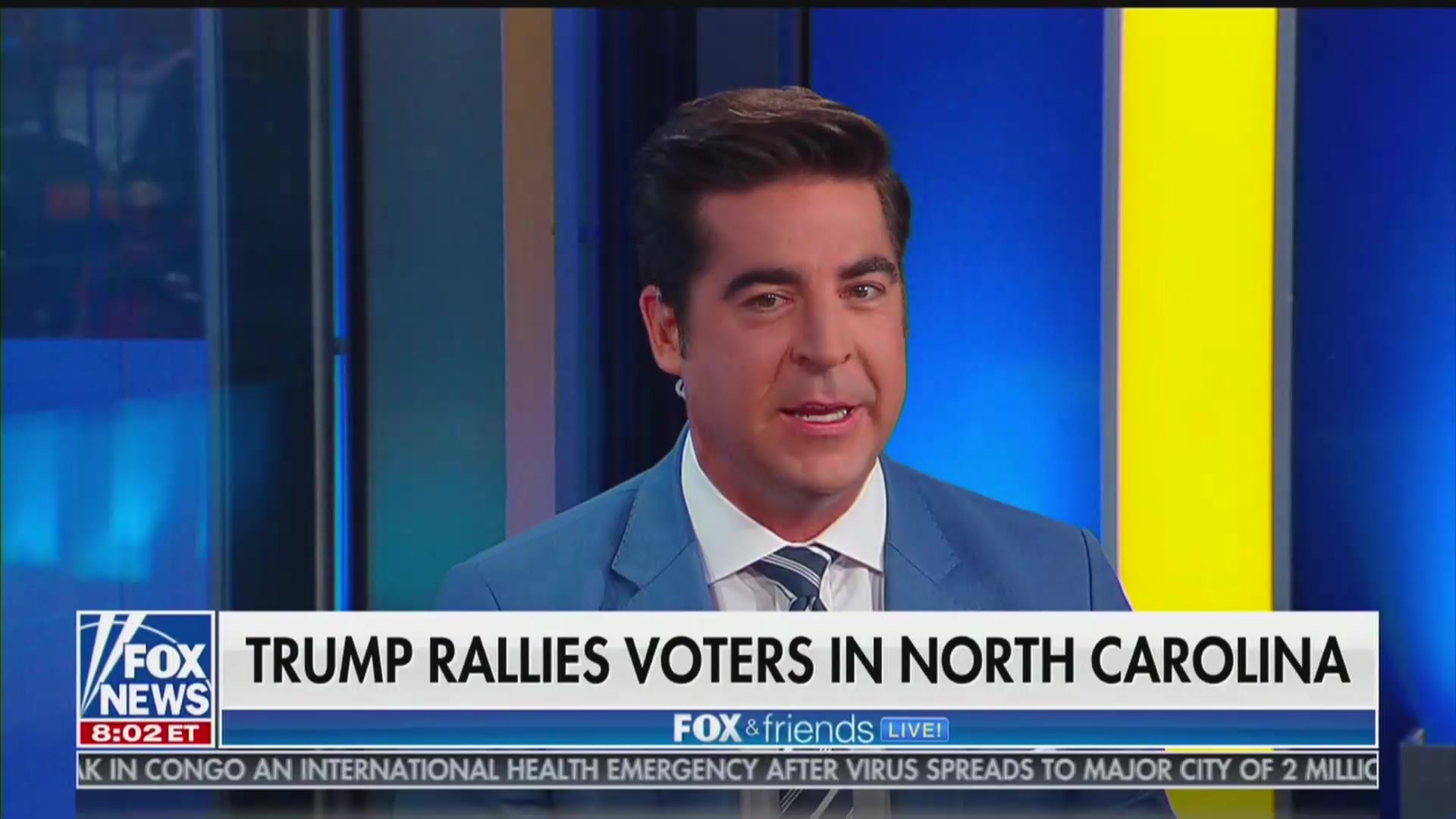 The morning after a Trump rally crowd broke out into a "Send Her Back!" chant aimed at Rep. Ilhan Omar (D-MN) on Wednesday night, the president's favorite morning program brought on one of his favorite Fox personalities to provide a positive spin to the viciously racist and xenophobic moment.
"Now I don't know about you guys, but have you guys ever been to a football game?" Jesse Watters said. "They chant some pretty bad stuff at a football game. Politics is a tough sport."
He continued: "Some Republicans chanted some things. Some Democrats framed Trump for treason. I think you guys see the difference."
Read the rest of the clip at The Daily Beast.
Watch the clip above, via Fox News.