Trump Donated To Mitch McConnell In 1989. McConnell Returned The Money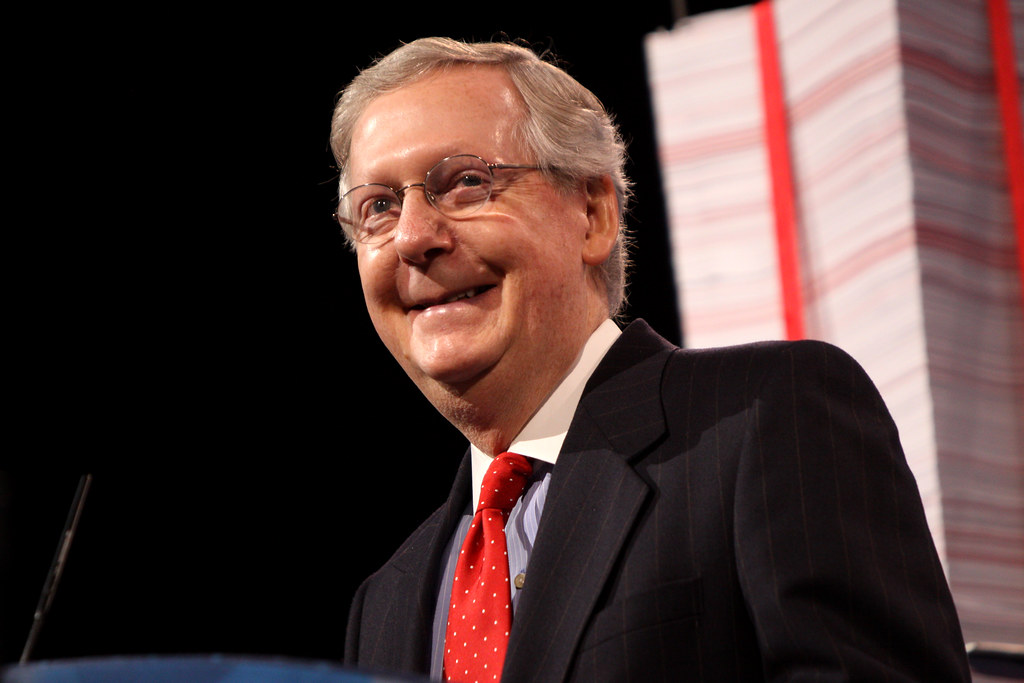 Senator Majority Leader Mitch McConnell returned a campaign donation from Donald Trump nearly 30 years ago. According to an NPR report, the future president donated to McConnell's re-election campaign in 1989 but the Kentucky Republican didn't keep the money.
Trump donated $1000 to McConnell's campaign in October, 1989. This was the maximum legal donation at that time and McConnell accepted the money in the fall of that year. The donation came just before Trump's major financial difficulties in the early 1990s.
However, Trump's financial troubles were mounting. We now now he lost $517.6 million from 1990 to 1991. There were also headlines about Trump's problems that might have induced McConnell to distance himself from the New York billionaire.
McConnell returned Trump's donation in July, 1990 in an incident that would have flown under the news radar at the time. McConnell was a freshman senator – not yet one of the most powerful men in America. Trump was much more famous, but $1000 was nothing gossip columnists would be interested in.
"While I thank you for your contribution, I have noticed several stories in the last few weeks about your financial difficulties," McConnell wrote to Trump.
"Although I am certain you will recover, I have decided to return your contribution of $1,000, because it appears you may need the money more than I do right now."
Nobody could have predicted the trajectory the two men's careers would take or the close relationship they would one day be forced to have.