Biden Throws Shade at AOC: 'Mainstream Democrats' Won Last Year's Midterms, Not Far Left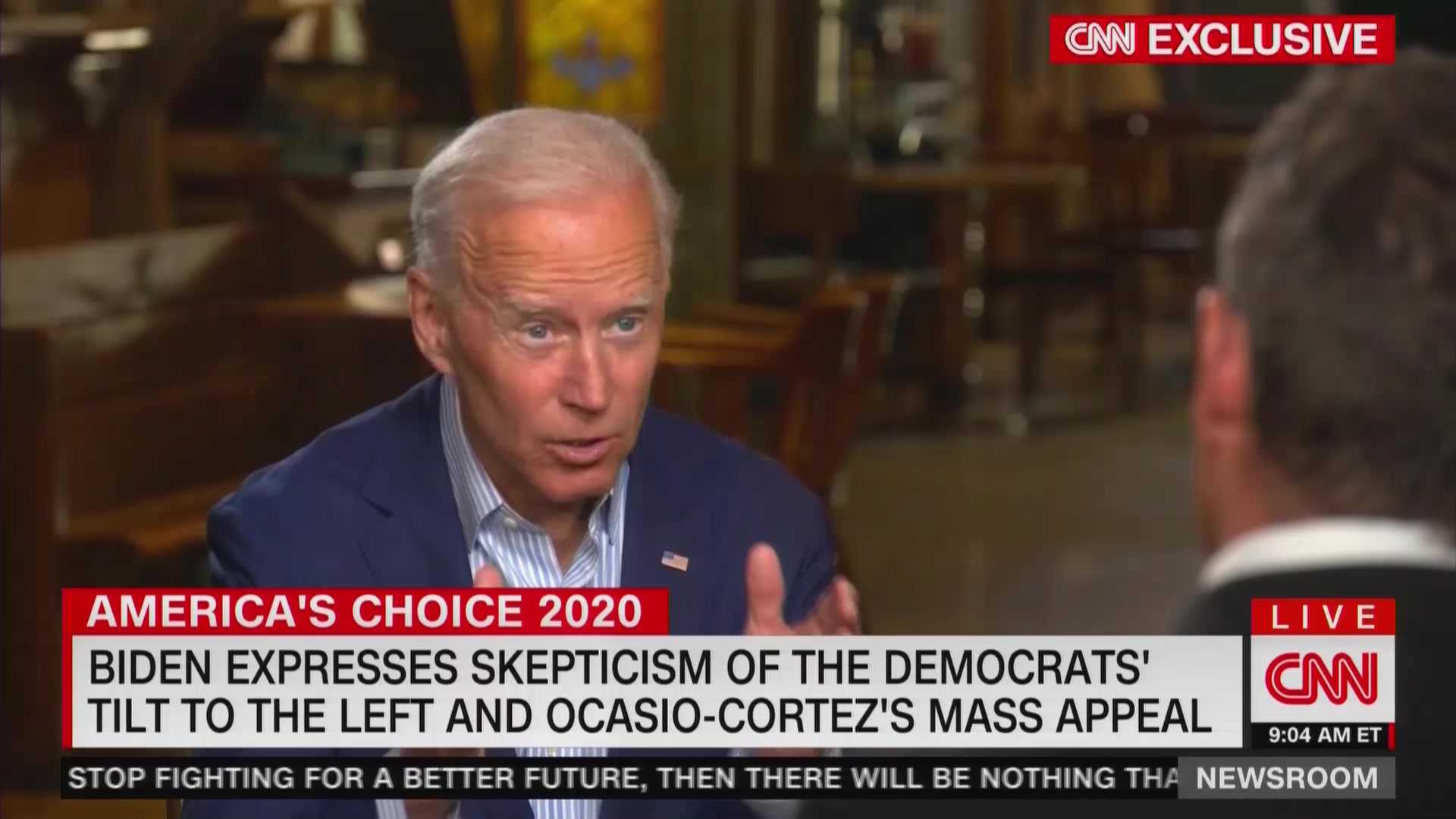 Former Vice President Joe Biden tossed some shade at progressive superstar Rep. Alexandria Ocasio-Cortez (D-NY) during a CNN interview that aired on Friday morning, suggesting she's not representative of the Democratic Party as a whole while claiming liberal policy proposals can't win in swing states.
"By the way, I think Ocasio-Cortez is a brilliant, bright woman," he said. "But she won a primary. In the general election fights, who won? Mainstream Democrats who were very progressive on social issues, and very strong on education, health care."
Read the rest of the piece at The Daily Beast.
Watch the clip above, via CNN.