Fox News Hosts Admit Hypocrisy: We'd Attack Obama If He Met With Kim Jong Un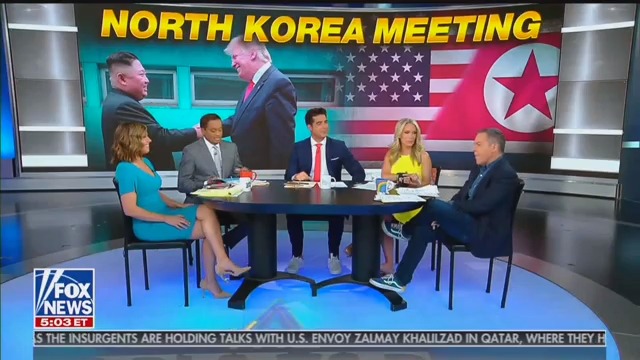 Reacting to President Trump's photo op with North Korean dictator Kim Jong Un in which the leader of the free world set foot in the Hermit Kingdom, the hosts of Fox News' afternoon gabfest The Five predictably heaped praise on Trump—while readily admitting they'd attack a Democrat for doing the same thing.
"Of course they are going to attack him," he declared. "That's what you would do."
Gutfeld added: "And let's be honest, if it were the adversary—an adversary from your party on the other side, we would do the same thing."
Read the rest of the piece at The Daily Beast.
Watch the clip above, via Fox News.