Meghan McCain Snipes at Joy Behar: You Think Kentuckians Care What You Think About McConnell?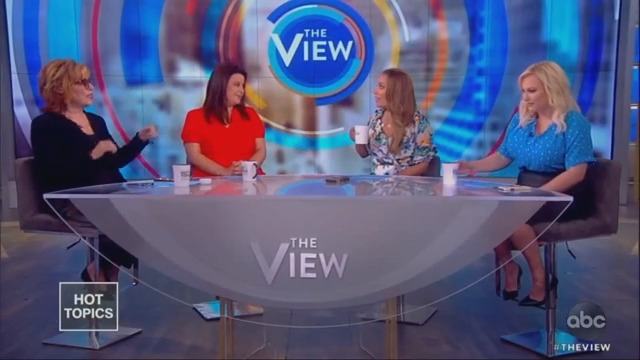 Reigniting their long-simmering on-air (and reportedly off-air) feud, The View's Meghan McCain sniped at Joy Behar during Tuesday's broadcast, suggesting to the liberal co-host that voters in Kentucky likely didn't care what she had to say about their politics.
"He's got to go," Behar exclaimed. "He's got to go! Kentucky, are you listening to me?"
As the audience cheered, McCain interjected, asking Behar if she thought they were listening to her opinion in the Bluegrass State.
"I want to know what you think is going to happen," she blared. "Do you think Kentuckians are watching The View and they're like, 'Joy Behar says Mitch McConnell has to go so I guess it's done.'"
Read the rest of the piece at The Daily Beast.
Watch the clip above, via ABC.