Nadler Furious at Trump Administration's Newest Stonewalling Ploy: 'No President Is Above the Law'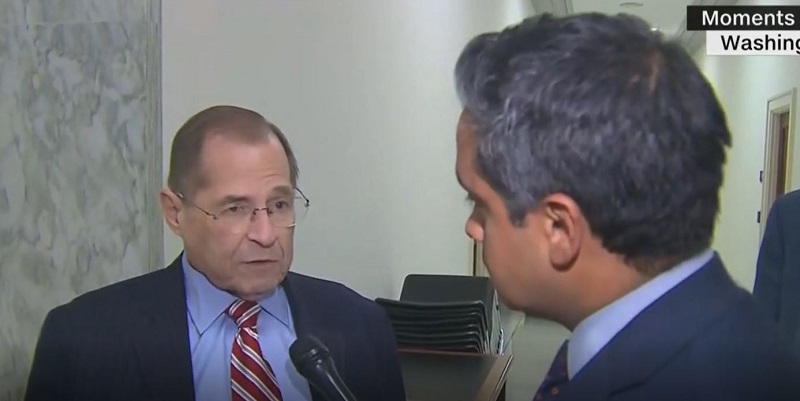 House Judiciary Chairman Jerry Nadler (D-NY) reacted angrily Wednesday afternoon to the White House's assertion in a letter penned by an administration lawyer that it need not respond to congressional demands to turn over documents and testimony from both current and former White House staffers.
A clearly irked Nadler told CNN's Manu Raju that this letter "is the White House claiming that the president is a king."
The letter from the White House is a rejection of not just Nadler's requests but the entire concept of congressional oversight of the executive branch. White House Counsel Pat Cipollone argued that congressional Democrats are only interested in "harass[ing] political opponents" or trying to get a "do-over" on the Mueller investigation because the special counsel failed to indict President Trump.
"They're saying…the president is totally unaccountable and above the law," Nadler told Raju. "No president, no person in the United States is above the law."
"This is preposterous," the chairman added with a huff.
Nadler also told Raju that Congress may start imposing fines on members of the administration found in contempt of Congress, along with suing to get the documents and information it has requested.
Lawsuits would probably make the White House happy. Throwing everything into the courts, which could take months or even years to resolve the issue, is exactly what the Trump administration wants.
It also puts at risk certain foundational notions of government, such as a Congress' ability to hold a president accountable if he fails to uphold the law. But Donald Trump and his enablers would rather pull the temple down around their own ears, as Jerry Nadler is well aware.
Watch the video at the top of the post, via CNN.