Stacey Abrams Teases Possible Presidential Run During 'Pod Save America' Appearance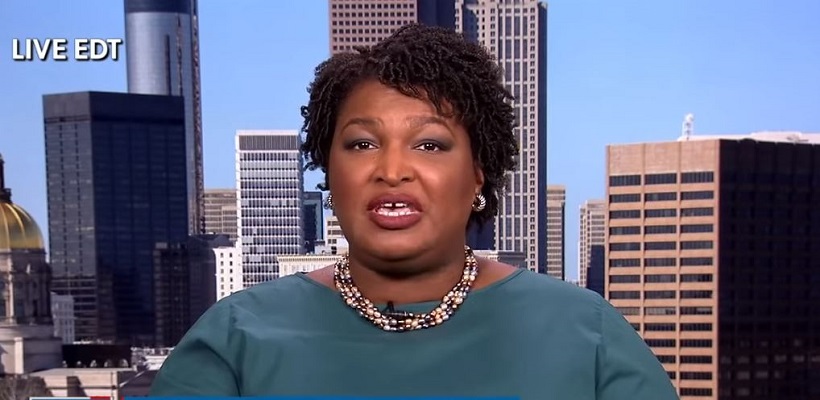 .@danpfeiffer "It has been reported that you are still considering joining the ever-growing democratic presidential field. Is that true?" @staceyabrams: "Yes."

Stacey Abrams joins today's Pod, out this afternoon: https://t.co/bKb0xcI0mY pic.twitter.com/42pxs22VFi

— Pod Save America (@PodSaveAmerica) May 9, 2019
Stacey Abrams continued teasing a possible presidential run on Thursday afternoon.
The one-time Democratic candidate in Georgia's 2018 governor's race made the comments on Crooked Media's latest episode of Pod Save America.
Abrams recently announced that despite being courted by high-level Democrats, particularly Senate Minority Leader Chuck Schumer, she would not seek to run against incumbent Republican David Perdue for a Senate seat in 2020. Perdue is thought to be somewhat vulnerable in that election.
In the rest of the podcast, Abrams discussed her reasons for turning down a Senate run, her theories on how to excite and turn out Democratic voters, how politicians can run on identity politics, and her Fair Fight Action PAC, which advocates for voter and election reform and against voter suppression laws.
Listen to Abrams' comment in the tweet embedded above. The full podcast is here.