Mitch McConnell Reassures Hannity: Don Jr. Subpoena Will 'Have a Happy Ending'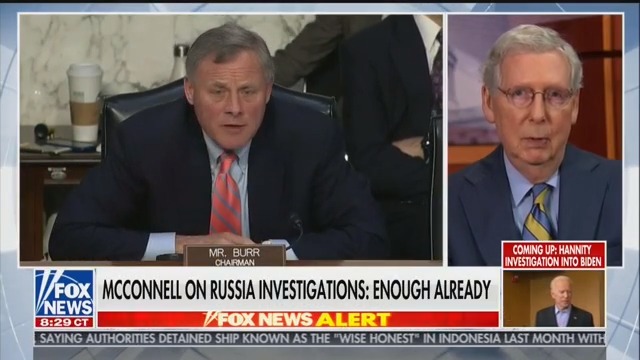 Days after calling for the end of the "Groundhog Day spectacle" of Trump investigations, Senate Majority Leader Mitch McConnell reassured a fraught Sean Hannity on Thursday night that Senate Intelligence Committee chair Richard Burr's (R-NC) subpoena of Donald Trump Jr. was no big deal.
"I think that this is going to have a happy ending," McConnell continued. "I understand the president's frustration here. But I think that this is just a blip, I think that the case is closed. I think that the controversy has been concluded."
Read the rest of the piece at The Daily Beast.
Watch the clip above, via Fox News.