Adam Sandler Hosts SNL For First Time Ever, Sings 'I Was Fired' With Chris Rock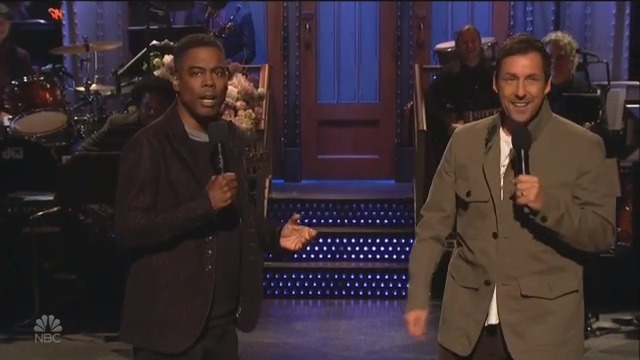 24 years after getting canned from the show that helped propel him to superstardom, Adam Sandler returned to Saturday Night Live to host the long-running sketch comedy program for the first time ever.
"I was fired, I was fired, I was fired so sad to tell," Sandler sang. "I never saw it coming, I got fired by SNL. Between seasons I heard a nasty rumor that I was getting the sack, I tried to call Lorne Michaels but he never called me back."
Read the rest of the piece at The Daily Beast.
Watch the clip below, via NBC.
Pete and @chrisrock dropped in on @AdamSandler's monologue. #SNL pic.twitter.com/0uVcFW501E

— Saturday Night Live – SNL (@nbcsnl) May 5, 2019