Newt Gingrich Clashes With 'The View' Over Trump's 'Very Fine People' Charlottesville Remarks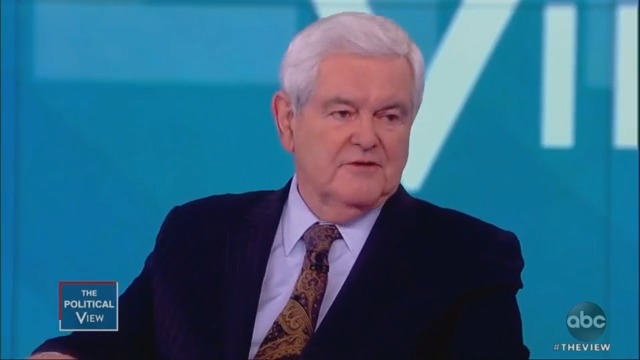 Former House Speaker Newt Gingrich struggled to defend President Trump's double-down on his Charlottesville response, clashing with the hosts of The View Monday morning, who pushed back against his claims that Trump clearly opposed white supremacists and didn't send dog whistles.
"No one said that," Hostin pushed back. "What we said, Speaker Gingrich, is that he said you had some very bad people in that group. You also had some very fine people on both sides. And the suggestion somehow that he did not say that is intellectually dishonest."
Read the rest of the piece at The Daily Beast.
Watch the clip above, via Fox News.