Trump: Migrants Think America Is 'Disneyland' Without Child Separation Policy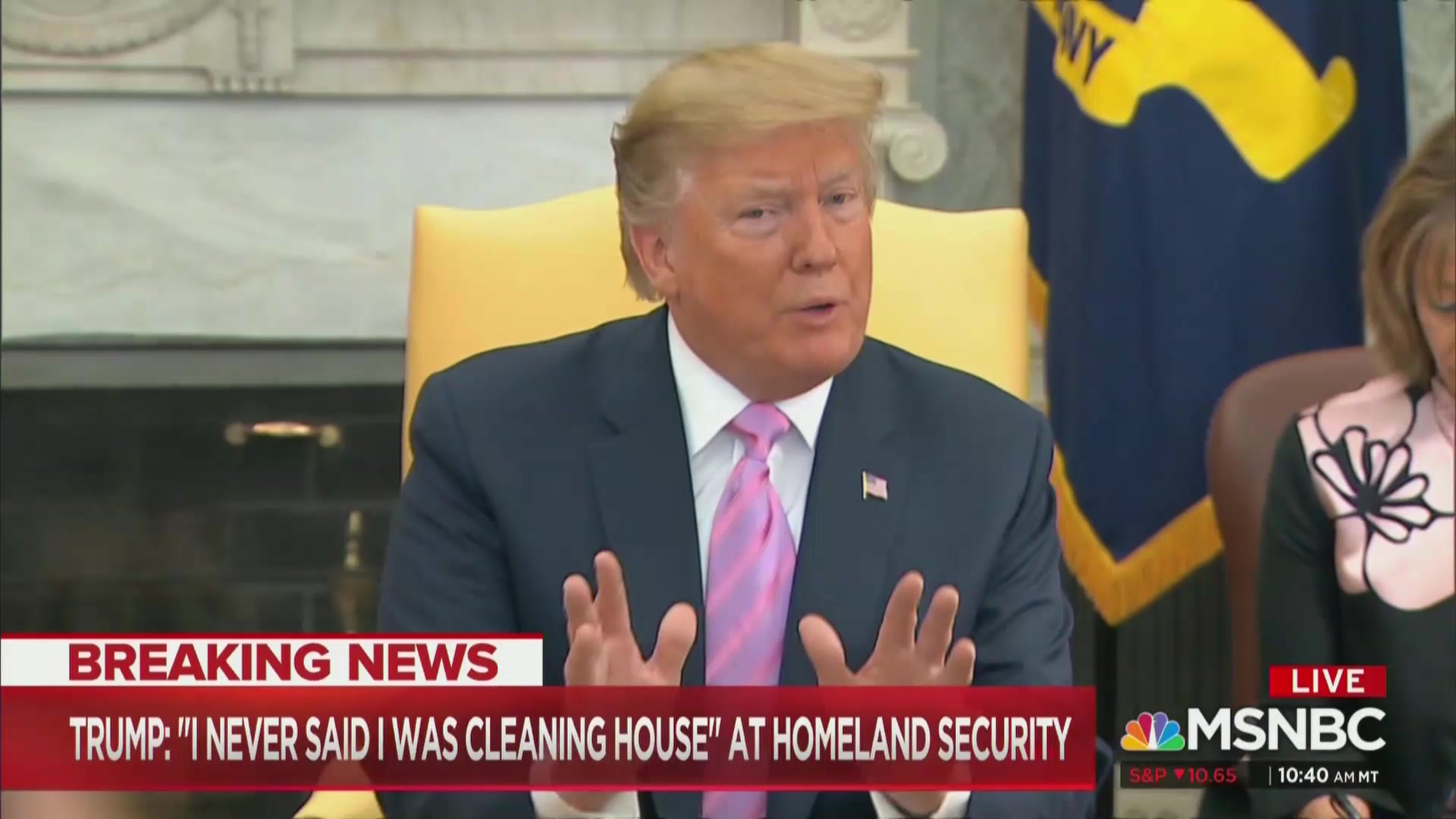 Speaking to reporters at the White House on Tuesday, President Trump insisted that he is not looking to revive his administration's family separation policy while falsely claiming the Obama administration first began the policy. At the same time, he said the policy of separating migrant families was an excellent deterrent and without it, refugee families are treating America like a trip to "Disneyland."
With multiple outlets reporting that Trump is looking to resume family separations as a way to stem the flow of Central American migrants at the southern border, Trump lashed out on Tuesday.
"Obama separated the children, by the way," he huffed. "Just so you understand. President Obama separated the — those cages that were shown. I think they were very inappropriate. They were built by President Obama's Administration, not by Trump. President Obama had child separation. Take a look. The press knows it. You know it. We all know it. I'm the one that stopped it."
Trump has made this claim in the past, and it is just as wrong now as it was then. The Obama administration did not have a policy of separating families at the border and the Washington Post has repeatedly given the president Four Pinocchios for this blatant falsehood.
After blaming Obama for a policy his administration created, Trump then complained that because his administration is no longer separating migrant children from their parents it is resulting in more immigrants coming to America.
"I'll tell you something. Once you don't have it, that's why you see many more people coming," Trump exclaimed. "They're coming like it's a picnic. Let's go to Disneyland. President Obama separated children. They had child separation. I changed it."
He went on to add that "we're not looking to do that" but "when you don't do it, it brings a lot more people to the border."
Watch the clip above, via