Lou Dobbs Declares That Trump Has Failed to Keep Promises on Border Security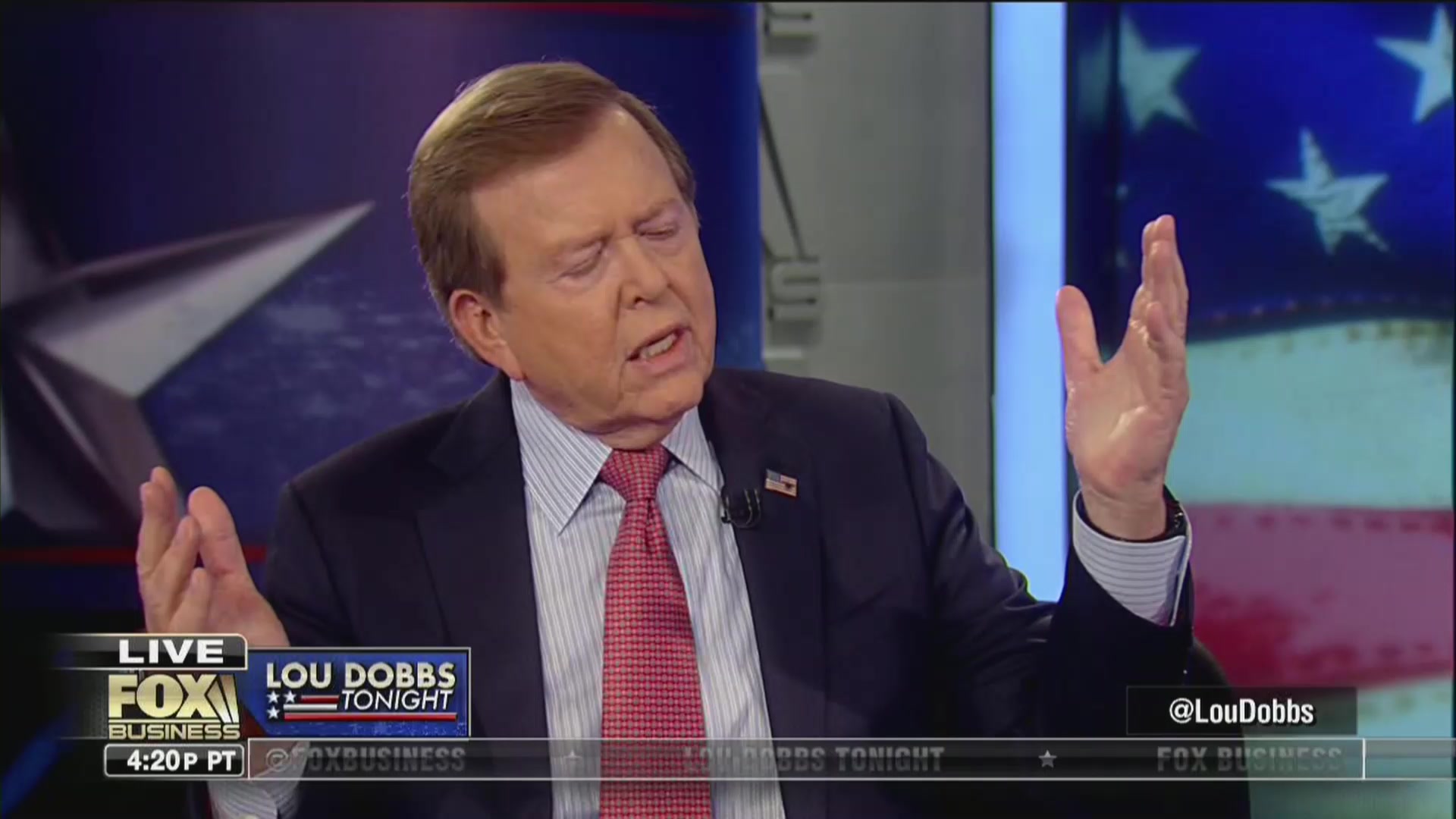 Fox Business Network host Lou Dobbs, perhaps the most sycophantic pro-Trump on-air personality on cable news today, dramatically broke from President Trump on Wednesday night and accused him of failing to deliver on border security.
"This president in every respect— –in foreign policy, in domestic policy, you name it —–this president made promises in 2016 and he delivers," Dobbs exclaimed. "Promises made, promises kept. EXCEPT when it comes to illegal immigration and when it comes to border security."
Read the rest of the piece at The Daily Beast.
Watch the clip above, via Fox Business.