Devin Nunes: Trump Tower Meeting 'Set Up By Clinton Campaign Operatives,' Possibly FBI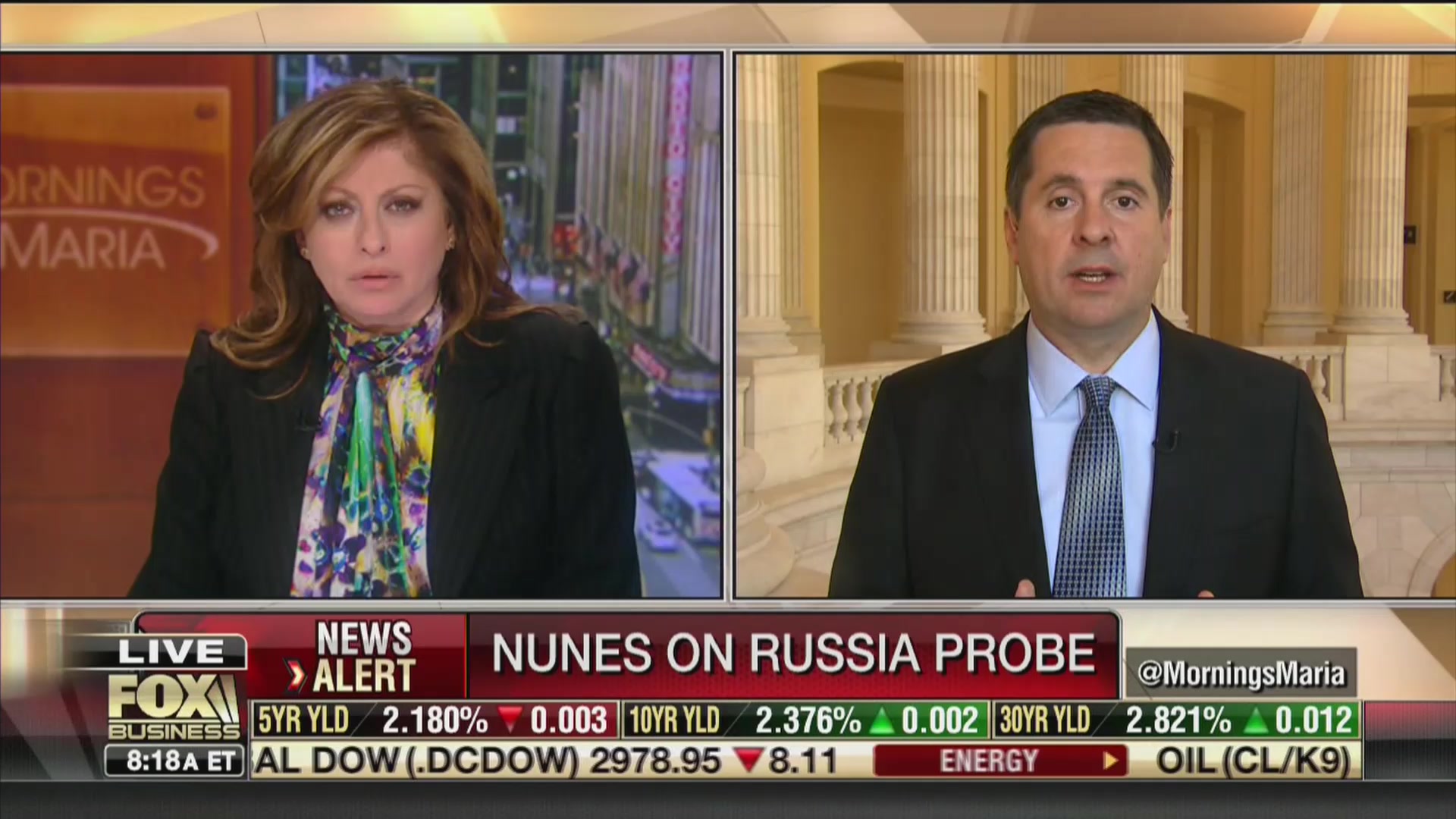 The morning after President Trump said he'd someday be "hailed as a great American hero," Rep. Devin Nunes (R-CA) told Fox Business host Maria Bartiromo that there is clear evidence that the infamous Trump Tower meeting brokered between Donald Trump Jr. and Russians was actually set up by operatives from Hillary Clinton's campaign.
And, oh yeah, the FBI may have also been involved.
In the wake of Special Counsel Robert Mueller's report showing no indictments of Trump campaign members for conspiring with Russia in its 2016 election interference, Republicans and Trump allies have pushed for investigations of the investigators, claiming that the Russia probe began as a way to prevent Donald Trump's election and help Clinton. Nunes, meanwhile, has been leading that charge, just as he did when he was House Intelligence Committee chairman.
After calling for current House Intel chair Adam Schiff to step down, Nunes brushed off Schiff's insistence that he has seen circumstantial evidence of collusion between Trump and Russia before pivoting to Trump being the victim of a Deep State plot.
"The only evidence I do know that is in plain sight that they have is the Trump Tower meeting that lasted a total 18 minutes that appears to have been set up by Clinton campaign operatives," he declared.
Bartiromo conflated that with the FBI sending in "informants" to call Don Jr. and offer dirt on Clinton.
"So the informants started before actually an investigation was launched officially in July 2016, this is just incredible, go ahead," she added.
"I just want is to make sure you know we have no idea, at that point, if FBI was involved in that Trump Tower meeting," Nunes responded. "There is no question that the Clinton campaign arm of Fusion GPS and Glenn Simpson and others, were meeting before and after they were representing the that was one of their clients who went into supposedly delivered this dirt, to the Trump campaign."
He continued: "If that is the evidence in plain sight, I would love to get some of those people in there and really know, exactly what is happening, what happened there at Trump Tower meeting because I doubt — I don't have a lot of confidence that Mueller, the Mueller dossier got to the bottom of that."
Things are going to be very normal and very calm over the next few months.
Watch the clip above, via Fox Business.