Tucker Carlson Stays Mad, Calls On IRS to Investigate Media Matters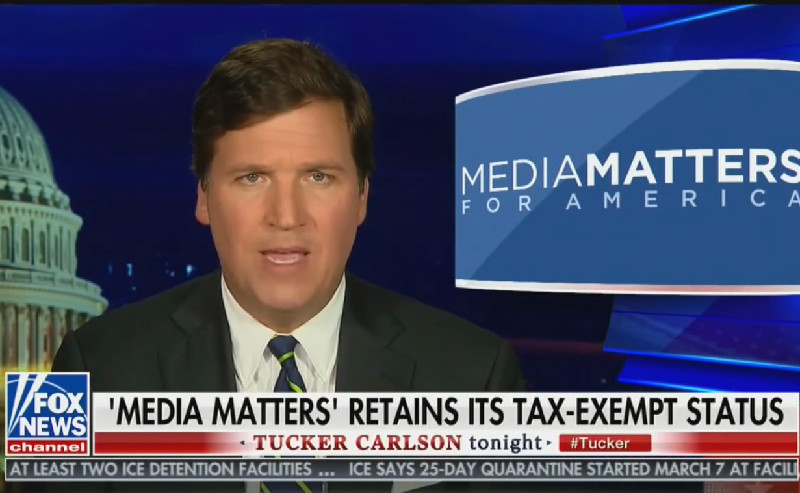 A night after defiantly declaring that he will not "bow to the mob" amid a firestorm of controversy over misogynistic and racist comments he made during appearances on shock jock Bubba the Love Sponge's radio show from 2006 to 2011, top-rated Fox News host Tucker Carlson claimed that he is the victim of a left-wing authoritarian conspiracy to "disappear" anyone with "dissenting political opinions."
Carlson claimed the non-Fox mainstream media all but takes its story assignments from Media Matters, a group he decried as a "George Soros-funded lobbying organization" that "often uses propaganda from the Southern Poverty Law Center to bully" other news outlets.
Read the rest of the piece at The Daily Beast.
Watch the clip above, via Fox News.