Fox's Harris Faulkner Grills Sarah Sanders: Is Trump Saying Only Rich Immigrants Can Come To America?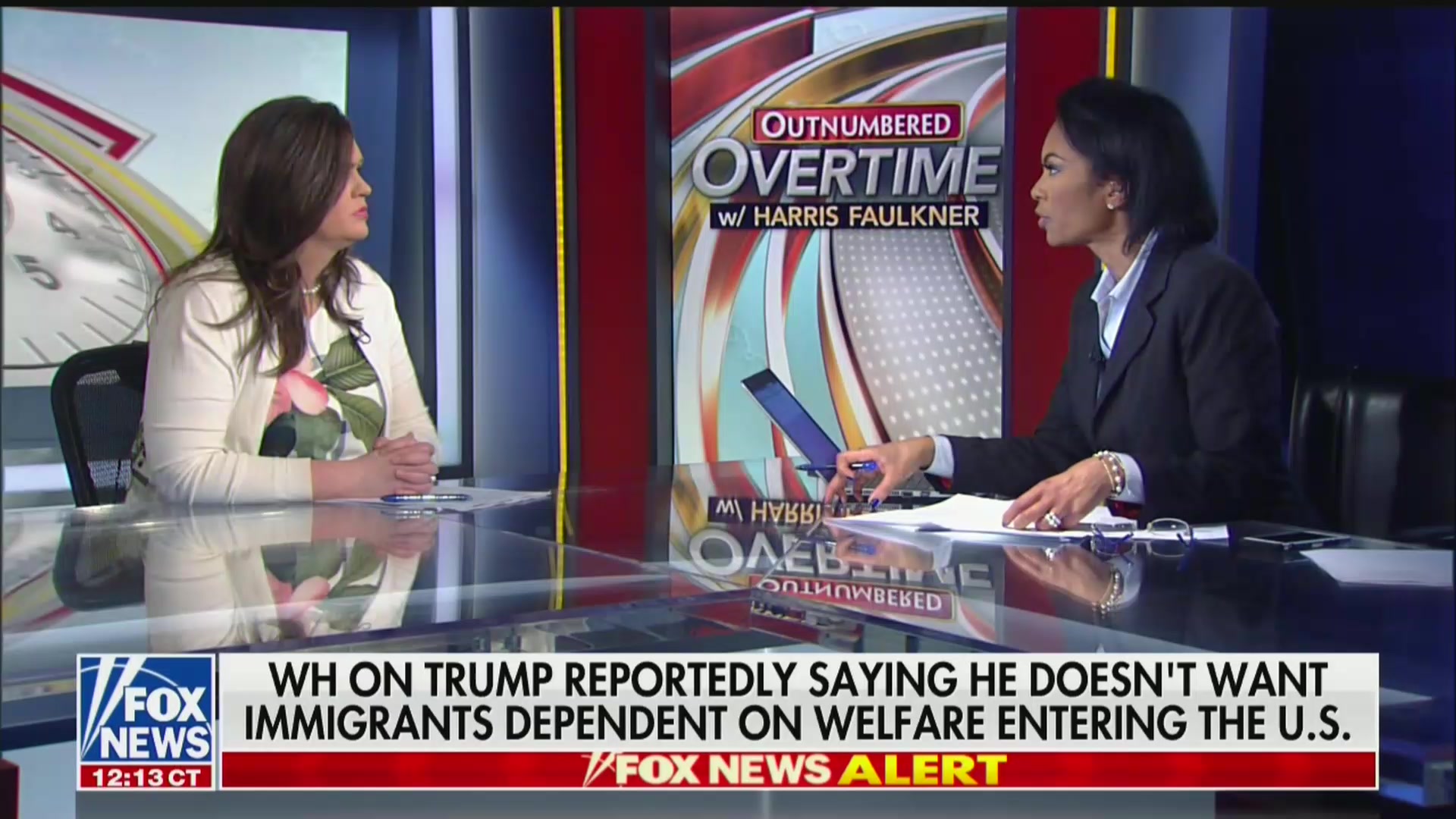 White House Press Secretary Sarah Huckabee Sanders found herself in the surprising position on Tuesday of being pressed hard by a Fox News host when Harris Faulkner took her to task over President Trump's recent immigration comments to far-right media outlet Breitbart.
"And if they come to this country with a merit-based system, are you saying they have to be rich when they get here?" Faulkner questioned the Trump spokeswoman.
Read the rest of the piece at The Daily Beast.
Watch the clip above, via Fox News.