Louisiana Congressman Compares Southern Border Crossings to D-Day Invasion For Some Reason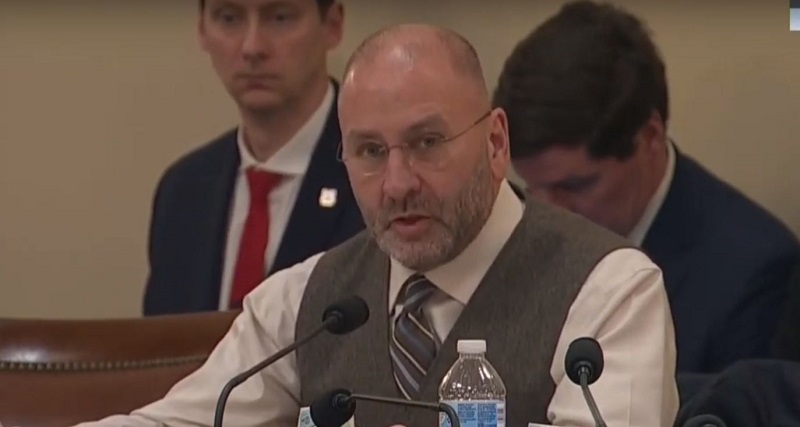 Rep. Clay Higgins (R-LA) earned some minor Internet fame during the Michael Cohen hearings last week when he kept demanding that the president's former lawyer turn over to the FBI boxes of records that the FBI had already gone through and returned to him.
On Wednesday Higgins was back on television, in a House Homeland Security Committee hearing on immigration and border security this time, to provide a math lesson of sorts.
Higgins began by noting that apprehensions of undocumented immigrants along the southern border with Mexico have actually declined steadily for the last 19 years, which would seem to undercut somewhat the claims that the current border situation constitutes a national emergency. Then the Louisiana congressman went for an analogy, saying "Perhaps the most famous invasion in the history of the world, D-Day, 73,000 American troops landed in the D-Day invasion. We had 76,103 apprehensions along our southern border last month."
In other words, imagine the number of troops who landed at Normandy on D-Day, only spread out across 30 days? That makes it sound much less overwhelming, frankly.
Higgins went on, "We have D-Day every month on our southern border, just to put this in context for America."
Two numbers being similar means nothing when the analogy leaves out a ton of context. Such as, the troops who landed at Normandy were not refugees seeking asylum. Nor were they exhausted from having walked thousands of miles to get to France. Nor were they surrendering to the first Nazi guards they saw.
Comparing the refugee flow at the Mexican border to an invading force is a subtle trick, one that is usually made much more explicit by everyone from the president to his advisors to the white nationalists and xenophobes who chant "Build the wall" at Trump rallies. It is an association with a long racist history that is in no way made palatable by comparing it to an invasion geared towards dislodging fascism from Occupied Europe.
Watch Higgins's entire exchange with Nielsen at the top of the post, via C-SPAN.