Trump Defends Incendiary Rhetoric In Wake of Coast Guard Terrorism Arrest: 'My Language Is Very Nice'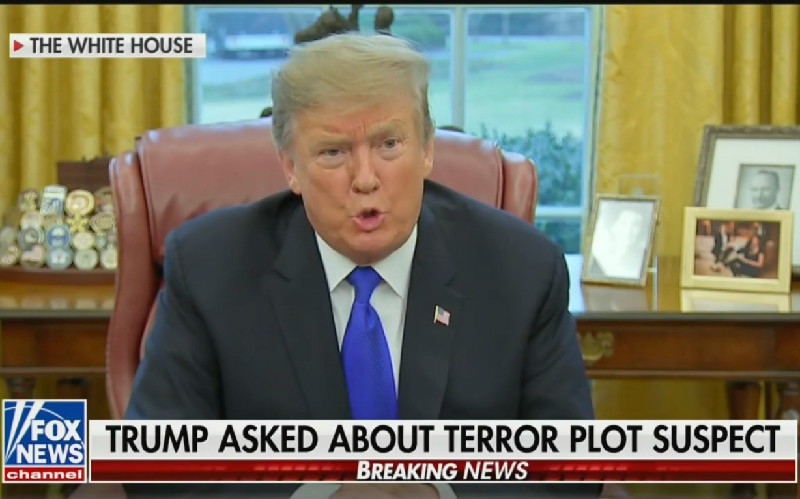 Days after Coast Guard Lt. Christopher Hasson was charged on drug and gun charges after federal authorities thwarted a domestic terror plot in which Hasson targeted Democratic politicians and mainstream journalists, President Trump finally commented on Hasson's arrest. And while calling it a "shame," Trump denied any responsibility his incendiary rhetoric may have played on the self-described white nationalist.
Speaking to reporters Friday afternoon, the president explained that he would be receiving a briefing on the situation within hours. Asked if he had any thoughts, Trump said the following:
"It's a shame. It's a very sad thing when a thing like that happens. I've expressed that. I'm getting a complete briefing in about two hours."
A reporter then pressed Trump on his language, asking if the president thought he had any responsibility to monitor it in the wake of this planned massacre. Trump has repeatedly labeled the press the "enemy of the people" and has constantly railed against high-profile Democrats. Hasson targeted a number of well-known Dem lawmakers as well as left-leaning reporters and hosts at MSNBC and CNN.
"No, I don't," Trump said. "I think my language is very nice."
Watch the clip above, via Fox News.