Elizabeth Warren Suggests Trump Could Be In Jail By 2020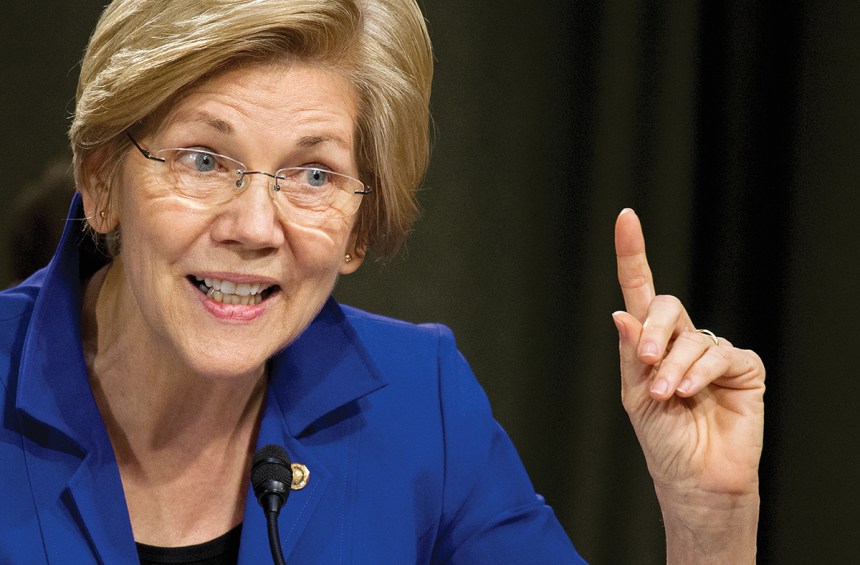 Senator Elizabeth Warren has suggested that President Donald Trump could be in jail by 2020. Warren was launching her presidential campaign when she made the remarks about Trump's future, her strongest direct attack on the President yet.
"By the time we get to 2020, Donald Trump may not even be President," Warren said at a rally in Iowa. "In fact, he may not even be a free person."
"Well come on. How many investigations are there now? It's no longer just the Mueller investigation," the Massachusetts senator said. "They're everywhere and these are serious investigations, so we'll see what happens."
Though media commentators have previously claimed that Trump could end up out of office before 2020 and behind bars before the next election, it is unusual for a high profile politician to echo those sentiments. However, Warren has been the subject of sustained attacks from Trump and will need to hit back if she wants to win the Democratic nomination.
Warren said that Trump has been racist many times and that bigotry has no place in the Oval Office.
"Every day, there's a racist tweet, a hateful tweet, something really dark and ugly," she said. "And what are we, as candidates, as activists, the press, going to do about it? Are we going to let him use those to divide us?"
Investigations into the Trump campaign are ongoing and wide ranging. Even Trump's inauguration is now under investigation, while Special Counsel Robert Mueller's probe into Russian interference in 2016 continues. Though Trump has denied all wrongdoing, the Mueller has secured convictions and confessions from people close to the President.
Warren faces a crowded field in the Democratic primaries. Senator Amy Klobuchar just announced her bid for the nomination, and several other high profile Democrats have also thrown their hats into the ring. Former Vice President Joe Biden is the current front runner, though he has not yet decided to run.