Michael Flynn Got A Good Deal. So What Did He Tell Robert Mueller?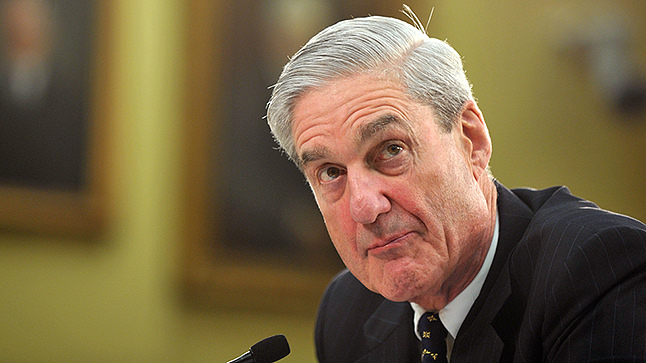 Special Counsel Robert Mueller has recommended that former Trump campaign adviser Michael Flynn should not serve prison time for lying to the FBI. The Special Counsel's Office told a judge that Flynn had co-operated with the investigation.
Mueller's decision not to seek a custodial sentence has piqued the interest of observers of the Russia investigation. In the two-part sentencing memo, Mueller's team outlines the extent of Flynn's co-operation with the Special Counsel. However, the second part of the memo is heavily redacted.
"The defendant has provided substantial assistance in a criminal investigation," the memo says, but follows this statement with an entirely redacted section of the memo. Where Flynn's role with President Donald Trump is mentioned, redactions are numerous.
This leaves Flynn's exact contribution open to speculation, but the light sentence requested by Mueller strongly suggests that Flynn has offered up the goods on the Trump-Russia connection.
Flynn gave 'substantial assistance' to the investigation and had first-hand information about 'interactions between individuals in the presidential transition team and Russia.' It looks as though Flynn's evidence could be crucial in Mueller's findings.
Mueller is reportedly close to concluding the probe into the Russia investigation and issue his final report. Its findings are expected to mean trouble for the President and his team. Testimony from Flynn, former campaign manager Paul Manafort and Trump's former personal lawyer Michael Cohen will be key.
Flynn served as a national security adviser to the Trump campaign but was also working as an unregistered agent of the Turkish government, work which is outlined in the sentencing memo.