Despite Controversial Remarks, Hyde-Smith Is Expected To Win Today's Senate Race Easily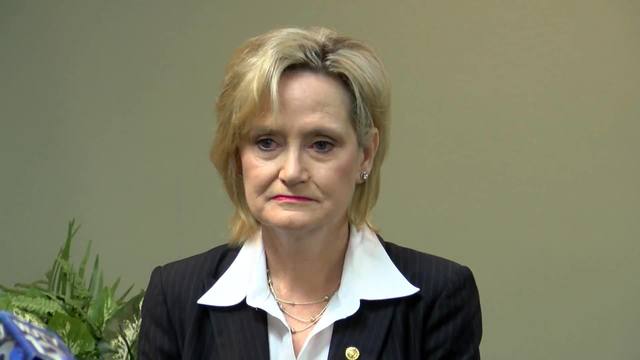 Republican Cindy Hyde-Smith is projected to win today's special Senate election in Mississippi today, despite a number of remarks that have received worldwide media attention. Hyde-Smith is expected to win easily in the deep red state.
Hyde-Smith's Democratic opponent, Mike Espy, would have to pull off a miracle to defeat the incumbent senator, despite a racially charged campaign that saw Hyde-Smith repeatedly defend comments she made about attending a public hanging. Her remarks brought attention to the state's long history of lynching African-Americans.
It also emerged that Hyde-Smith had shown a sympathetic attitude to the Confederacy, though this is not unusual in states south of the Mason-Dixon line. However, in the current political atmosphere, Hyde-Smith's behavior has attracted global media attention.
Hyde-Smith reportedly attended an all white high school established specifically so white parents could avoid sending their children to racially mixed schools. While Hyde-Smith attended in the 1970s, her daughter later attended a similar institution.
Hyde-Smith has campaigned hard to associate herself with President Donald Trump, claiming that a vote for her is a vote for Trump. This strategy appears to be effective in Mississippi, as the Democratic 'blue wave' is not materializing in the state.
Democrats hope that a last minute push from African-American voters might be enough to defeat Hyde-Smith, but this remains unlikely. However, some in the GOP are concerned that this could be a repeat of Judge Roy Moore's Alabama Senate race. Moore was defeated by a Democrat in a red state following a series of controversies about his past statements and behavior.