Rick Scott: Hillary Clinton's Lawyer Is Trying To Steal My Senate Seat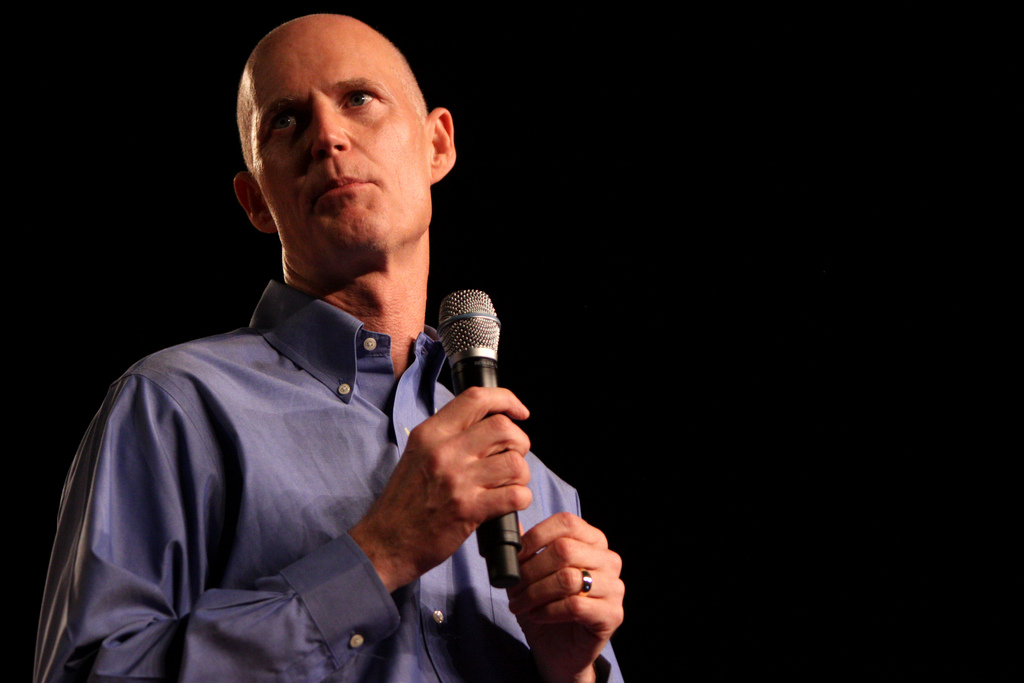 Florida Governor Rick Scott has accused his Democratic opponent Senator Bill Nelson of trying to steal a seat in the US Senate by hiring a lawyer who worked on Hillary Clinton's presidential campaign. Scott told Fox News' Sean Hannity that he had won the election. That has not yet been certified.
Scott told Hannity that Nelson and his lawyers are 'going to do everything they can to steal' the Senate seat in Florida. Scott and Nelson are in a close race, with Scott's initial lead eroding as more votes have been counted. This is not unusual in close fought Florida elections.
Nelson has hired Marc Elias, a former Clinton lawyer, to assist in making sure all votes are counted. Scott has won some legal victories over votes in heavily Democratic Broward County, but this is no guarantee that he will win. A full recount is possible.
Scott told Hannity that Senator Nelson could not stand to lose the election, a claim he has made before. Many on the right have tried to frame this as an attempt to steal the seat, including President Donald Trump. There is no evidence of voter fraud or other improprieties.
"All he's doing now is, he's hired Hillary Clinton's lawyer to say — and his lawyer said it — 'I'm trying to win the election," Scott told Fox News. "Not 'fair election,' not 'Make sure all the ballots are cast,' 'I'm here to win this election."
Scott believes Elias' real intention is to steal the election, but offered no evidence to support this claim. If the Senate race in Florida goes to a full recount, that may not be the end of the story. President Trump has said he will send lawyers to Florida and any outcome is likely to result in further legal wrangling.