'I Don't Want To Run': Oprah Dispels 2020 Rumors While Campaigning For Stacey Abrams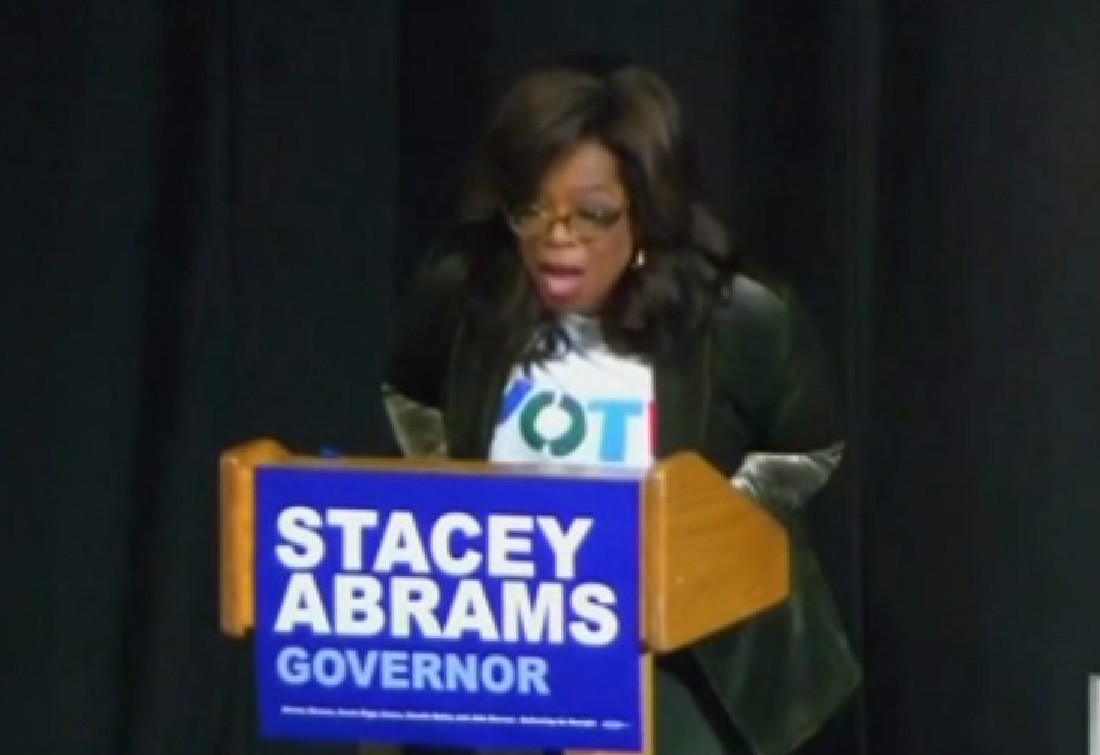 Down in Georgia today campaigning for Democratic gubernatorial candidate Stacey Abrams, talk show pioneer and most famous woman in the world Oprah Winfrey poured cold water on the rumors that she is looking to run for president in 2020.
With Winfrey's BFF Gayle King recently saying she really wants Oprah to run, the iconic media personality said in a passionate speech today that she wasn't there to "test any waters."
"So on November 6th, you all got it or you would not be here, but you need to go out the make sure that everyone has their voice heard on November 6th," she declared. "And we have an incredible opportunity to make history, and the inalienable right to make a difference because the one place that we are all equal is at the polls. I am here today, because I know that you are already know that, but I am here to remind you of I am here because I want you to remind others of the power."
She then addressed the media and everyone else who thought she might be campaigning for Abrams in order to get her name out for a potential run.
"I want to make it very clear to all of the press, everybody, I am not here because I am making some grandstand about running myself," Oprah exclaimed. "I don't want to run. I am not trying to test any waters. Don't want to go into the waters. I am here today because of Stacey Abrams."
In front of an adoring and raucous crowd, she went on to explain that she was there for the people who were lynched and oppressed and suppressed in their fight for the right of equality at the polls. She used that message to implore young people to get out to the polls and take voting seriously.
Watch the clip above, via MSNBC.