'The Conners' Premiere Pulls In Solid Ratings, On Par With 'Roseanne' Season Finale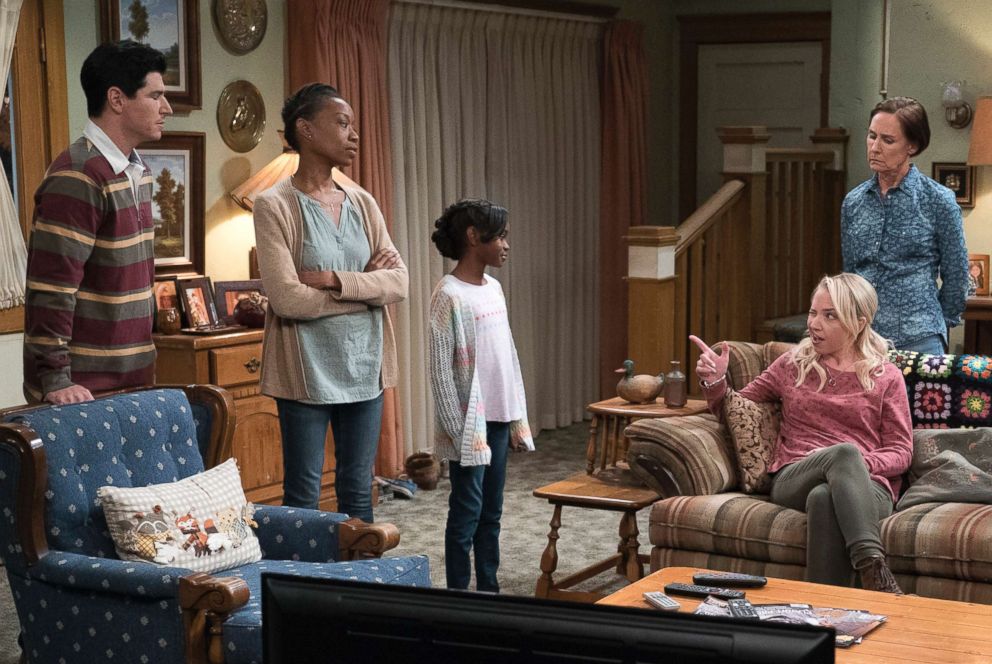 SPOILER ALERT: The post contains details from Tuesday night's episode of The Conners.
While the Roseanne spinoff couldn't match the humongous debut of last season's revival, fans still tuned in to check out The Conners Tuesday night.
According to Nielsen, the premiere of the ABC series debuted to a 2.3 rating in the 18-49 demographic and 10.5 million viewers overall. This was on par with Roseanne's season finale this past spring, which pulled in a total audience of 10.6 million and 2.5 demo rating.
At the same time, the Roseanne Barr-less show couldn't compete with the much-hyped return of the blue-collar sitcom, which nabbed 18 million viewers and a 4.9 demo in March, becoming a cultural phenomenon and conservative cause celebre due to Barr's outspokenness as a Trump supporter.
The good times wouldn't last, however, as ABC decided to ax the show after Barr's racist attacks on Valerie Jarrett in May. Shortly after the stunning cancellation, the network announced it was bringing back the other Roseanne actors to star in a spinoff series without Barr's character, noting that she wouldn't have any "financial or creative involvement in the new series."
The debut made it clear that Barr would never reappear in her iconic role as it takes place three weeks after her character's death, purportedly of a heart attack. It is then revealed that Roseanne Conner actually died from opioid abuse.
After the show aired Tuesday night, the comedienne took to Twitter to remind fans that she is very much alive.
I AIN'T DEAD, BITCHES!!!!

— Roseanne Barr (@therealroseanne) October 17, 2018
"I AIN'T DEAD, BITCHES!!!!" Barr wrote.