Kellyanne Conway On Christine Ford: 'She's Been Treated Like A Fabergé Egg By All Of Us'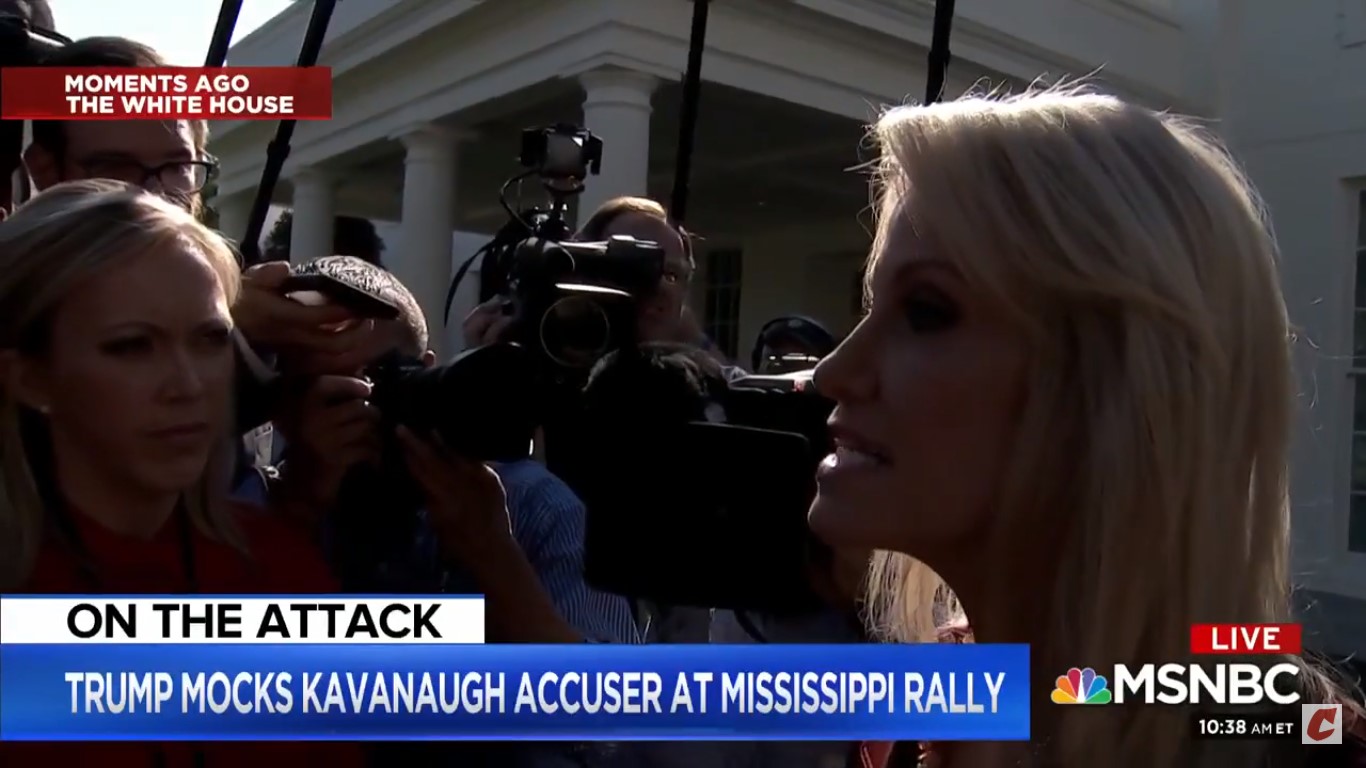 It looks like all that talk from the White House about finding Brett Kavanaugh accuser Christine Blasey Ford's allegations compelling and credible and lauding the president for showing respectful restraint has all been thrown out the window.
Following President Donald Trump's mockery of Ford's testimony at a Mississippi campaign rally last night, White House counselor Kellyanne Conway defended the president's actions by saying he was merely pointing out "factual inconsistencies." She also said that everyone has gone out of their way to accommodate Ford since she brought forth her accusations of sexual misconduct against Kavanaugh.
"The woman has been accommodated by all of us including the Senate Judiciary Committee," Conway told reporters this morning. "It sounds like her own attorneys did not give her the option of testifying privately under oath in California. That would be the more discreet thing to do."
She went on, "And they either didn't tell her that or she lied. Excuse me, she's been treated like a Fabergé egg by all of us, beginning with me and the president. He's pointing out factual inconsistencies!"
So, there you have it. The new strategy from the White House is to say that Ford has been coddled, treated like a fragile object, and may have lied under oath before the Senate.
Watch the clip above, via MSNBC.