Mocking Kavanaugh Allegations, GOP Rep Says Ruth Bader Ginsburg Was 'Groped By Abraham Lincoln'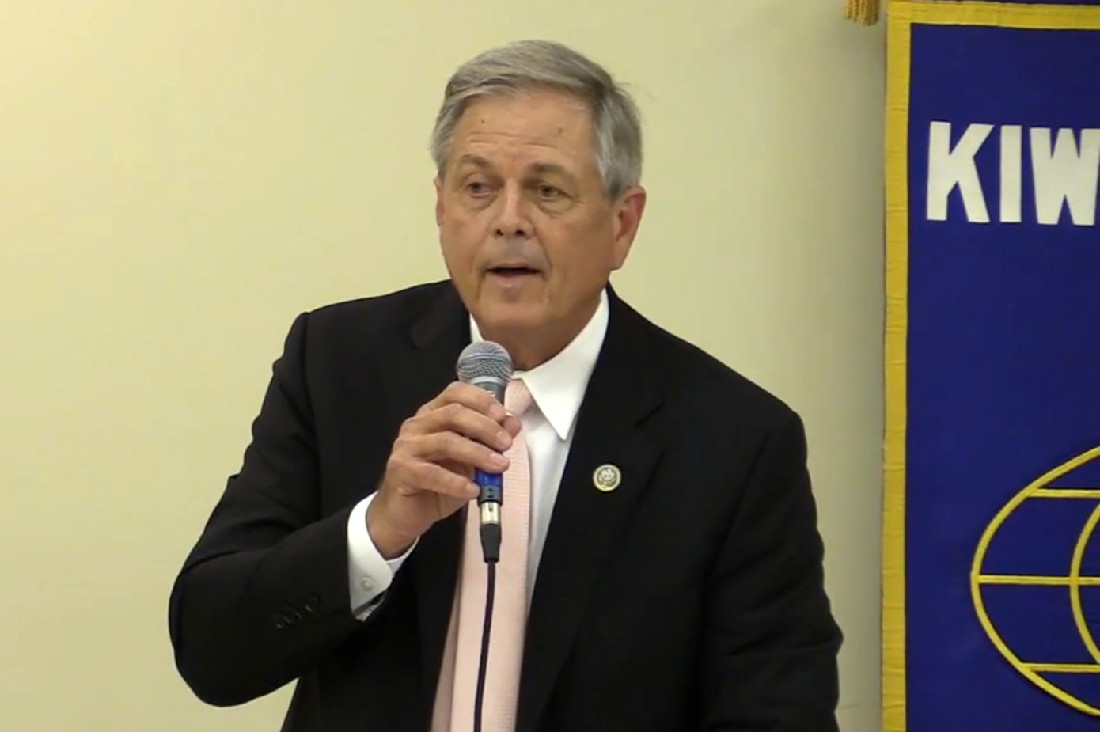 We may have found rock bottom.
At the beginning of a Thursday Congressional debate with his Democratic opponent, Rep. Ralph Norman (R-SC) decided to kick things off with a little joke.
"Did y'all hear this latest late-breaking news from the Kavanaugh hearings?" Norman asked the audience. "Ruth Bader Ginsburg came out that she was groped by Abraham Lincoln."
Yep, a sitting congressman thought it was a good idea to mock the sexual assault allegations made against Supreme Court nominee Brett Kavanaugh while simultaneously making fun of Supreme Court Justice Ruth Bade Ginsburg's age. After tossing out the classless remark, Norman received some scattered laughs and guffaws from those gathered to witness the debate.
While some in the crowd appreciated Norman's opening line, he immediately drew condemnation from Democrats. South Carolina Democratic Party chair Trav Robertson said "inappropriate doesn't describe the remarks," adding that Norman proved he "doesn't have any class."
@jslovegrove Ralph Norman just proved he may be rich but he doesn't have any class. His opening joke about RBG's comments on the Kavanaugh hearings—"RBG, I don't know what the problem is…Abe Lincoln grouped me…" inappropriate doesn't describe his remarks.

— Trav Robertson (@TravRobertson) September 20, 2018
Democratic National Committee associate chair Jaime Harrison tweeted out that Norman's "stupid joke" was "disgusting" but "expected" from the conservative lawmaker.
So now sexual assault is a punchline for a stupid joke! Disgusting but coming from Norman… expected! https://t.co/MxZHPwuLsB

— Jaime Harrison (@harrisonjaime) September 20, 2018
Check out video of Norman's joke below.