Lindsey Graham: 'It Pisses Me Off' When Trump Says Bad Things About McCain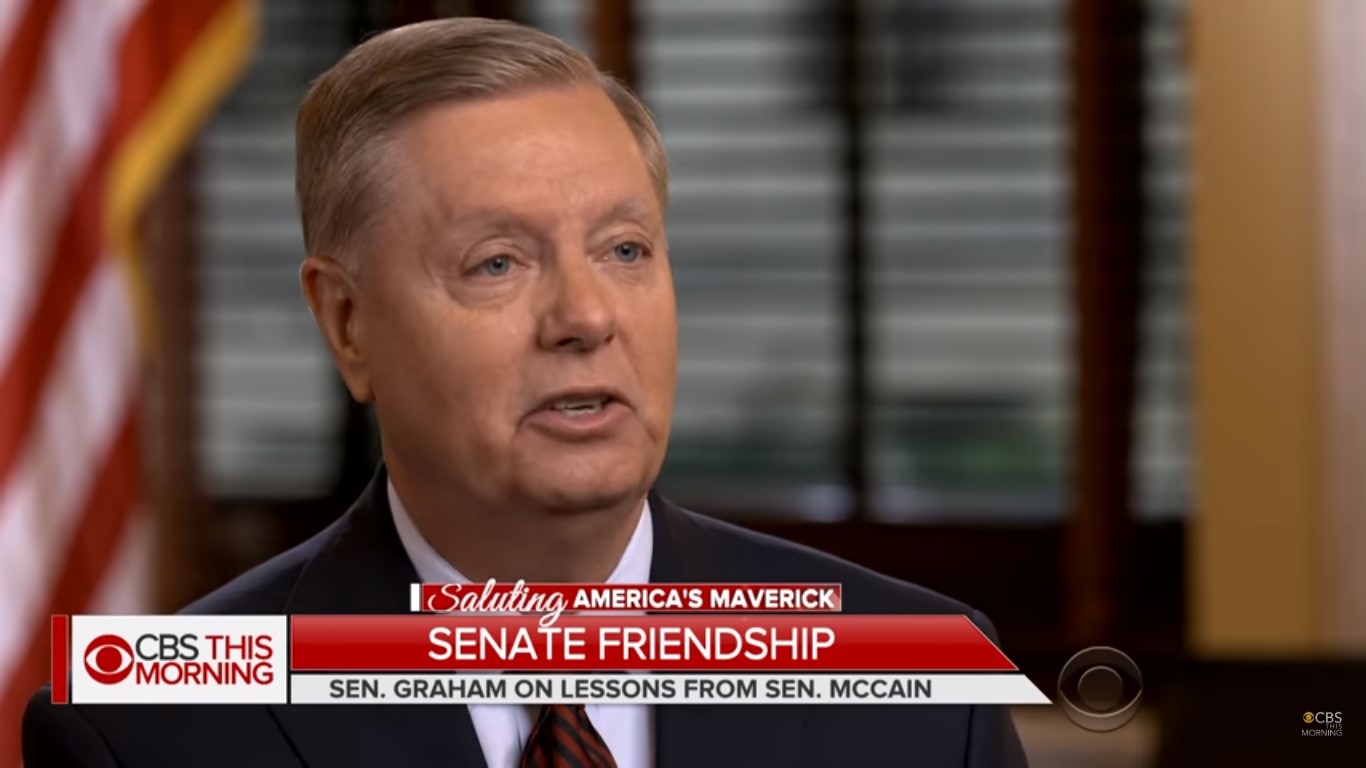 Speaking to CBS This Morning's John Dickerson, Sen. Lindsey Graham (R-SC) talked about the bad blood between President Donald Trump and Graham's close friend, the late Senator John McCain (R-AZ). And he pointed out that he didn't appreciate the way Trump handled the death of the former GOP presidential nominee and war hero.
After saying he would try to honor McCain's legacy by trying to pass comprehensive immigration reform. Graham was asked by Dickerson regarding the "real disconnect" between Graham's attempts to work with Trump and his close friendship with McCain.
"People say, all the praise that's being heaped on John McCain does not apply to the president," the CBS News anchor said.
"I am going to do everything I can to help president trump and when he's wrong, I will say so," Graham responded, repeating a refrain we've heard time and time again from him. "It bothers me greatly when the president says things about John McCain. It pisses me off to no end and I let the president know it."
This echoes what Graham said on the Senate floor earlier this week.
The South Carolina lawmaker continued, "The way he's handled the passing of John was disturbing, we finally got it right. I am not going to give up on the idea of working with this president. The best way I can honor John McCain is to help my country."
Graham went on to state that he didn't directly tell the president to lower the White House flag back to half-staff following McCain's death but did tell people close to Trump. Regarding his thought on what Trump could learn from McCain, Graham said the following:
"I would tell the president, a lot of people you think are treating you unfairly, fight back. But you're going to have to be a big man in a big office. John McCain was a big man, worthy of a big country, Mr. President. you need to be the big man the presidency requires."
Watch the clip above, via CBS News.