Chuck Grassley: Democrats Should Join Me In Confirming Brett Kavanaugh To SCOTUS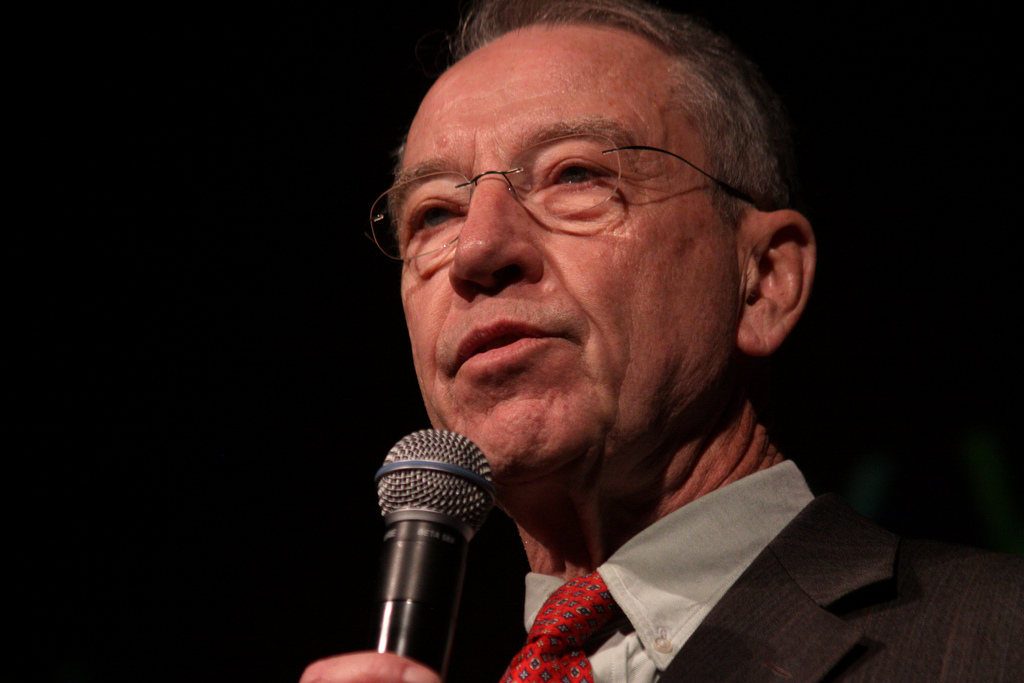 Senator Chuck Grassley has called on Democratic senators to vote with him and confirm Brett Kavanaugh to the Supreme Court. Writing for the Washington Post, Grassley, who is chair of the Senate Judiciary Committee, said that Democrats should stop looking for documents relating to Kavanaugh's work at the White House.
Senate Democrats want access to Kavanaugh's emails from his time spent as a White House aide, as well as emails about Kavanaugh. Grassley believes these requests are unreasonable.
"Though many of them [the Democrats] have already voiced their opposition to the nominee, they're demanding to review emails from any White House aide that merely mention Kavanaugh's name, including records he's never seen," Grassley wrote. "In my 14 previous Supreme Court confirmations, we've never reviewed such material."
Democratic senators believe that Kavanaugh's time at the White House shaped his views on issues like the president's powers and many are concerned that Kavanaugh believes a sitting president cannot be indicted. If the Robert Mueller probe attempts to indict President Donald Trump, the Supreme Court could be asked to rule on the legality of the move. Kavanaugh's critics believe he would side with the president, whose media surrogates have repeatedly said he cannot be indicted.
"Given the political left's broad opposition to Kavanaugh, it is clear that their document demands are nothing more than an attempt at a taxpayer-funded fishing expedition," Grassley wrote. "The Democratic leadership's true goal is to delay the Senate's work and re-litigate the George W. Bush presidency instead of evaluating Kavanaugh's credentials."
Brett Kavanaugh's record has concerned Democrats and liberal activists. If confirmed, many believe he would lock in a deeply conservative court for decades to come.  His position on presidential prerogatives may be central to his confirmation hearings, but without access to the documents in question, some Democrats believe he cannot be properly vetted.
Grassley does not want the Senate to see those documents, saying certain documents were not viewed during the confirmation of Justice Elene Kagan. However, Kagan did not work at the George W. Bush White House and has never expressed opinions that might protect the president from answering for potential crimes.
"For my part, I'm going to focus on conducting the most thorough and transparent confirmation process of any Supreme Court nominee to date. I invite my Democratic colleagues to set aside election-year posturing and join me in this process," Grassley said.