Dem Senator On Trump Calling For Sessions To End Mueller Probe: 'Intent To Obstruct Justice'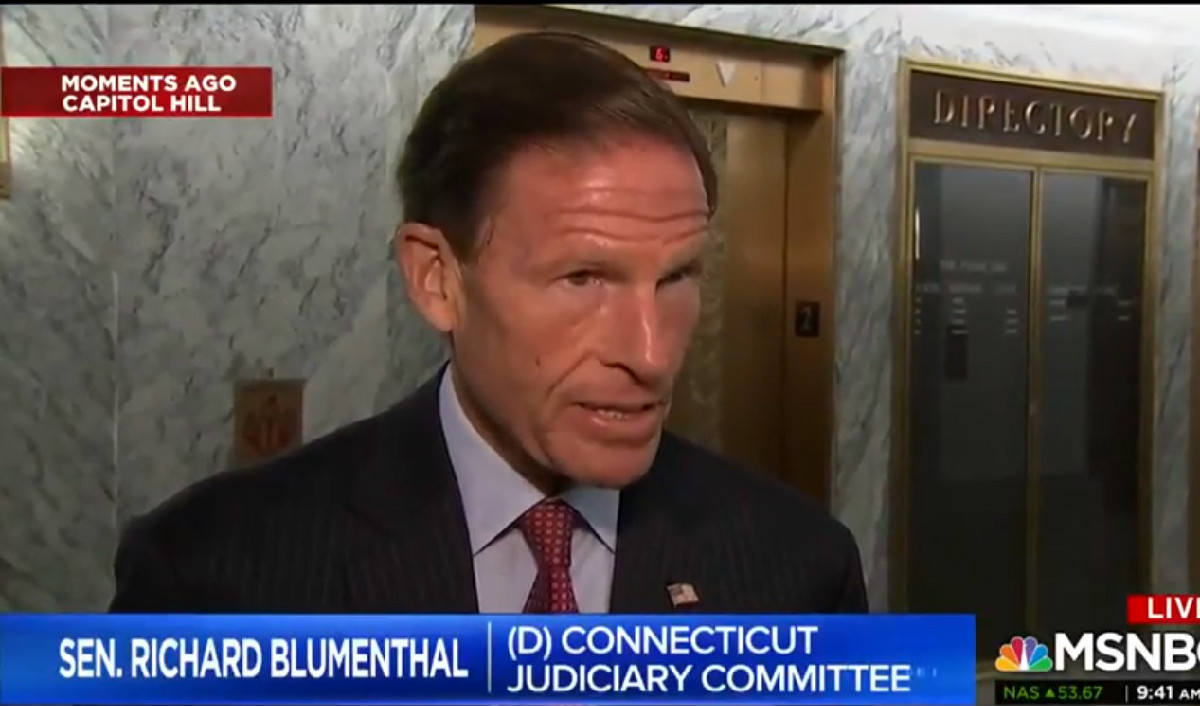 With the start of the Paul Manafort trial and his former attorney and fixer Michael Cohen apparently willing to blab to Special Counsel Robert Mueller about the infamous Trump Tower meeting, President Donald Trump has been lashing out on Twitter more and more about the Mueller probe. This culminated with a Wednesday morning tweetstorm in which he demanded his attorney general end the "Rigged Witch Hunt."
"FBI Agent Peter Strzok (on the Mueller team) should have recused himself on day one. He was out to STOP THE ELECTION OF DONALD TRUMP. He needed an insurance policy. Those are illegal, improper goals, trying to influence the Election. He should never, ever been allowed to……..

— Donald J. Trump (@realDonaldTrump) August 1, 2018
…..remain in the FBI while he himself was being investigated. This is a real issue. It won't go into a Mueller Report because Mueller is going to protect these guys. Mueller has an interest in creating the illusion of objectivity around his investigation." ALAN DERSHOWITZ….

— Donald J. Trump (@realDonaldTrump) August 1, 2018
..This is a terrible situation and Attorney General Jeff Sessions should stop this Rigged Witch Hunt right now, before it continues to stain our country any further. Bob Mueller is totally conflicted, and his 17 Angry Democrats that are doing his dirty work are a disgrace to USA!

— Donald J. Trump (@realDonaldTrump) August 1, 2018
Considering Mueller is not just looking into potential collusion between the Trump campaign and Russian officials but also investigating obstruction of justice, Trump calling on Jeff Sessions to get rid of the probe itself caused jaws to drop as it looked for all the world that the president was obstructing justice in plain sight. One person who felt that way was Sen. Richard Blumenthal (D-CT), who is on the Senate Judiciary Committee.
Speaking to reporters on Capitol Hill Wednesday morning, Blumenthal said that if the tweet "isn't obstruction of justice itself, it is evidence of intent to obstruct justice."
"These kinds of threats are no accident," he added. "They reflect a state of mind and intent to obstruct justice."
Watch the clip above, via MSNBC.