GOP Senator: Kim Jong Un's A 'Butcher' And Reasoning With Him Is Like Hand-Feeding A Shark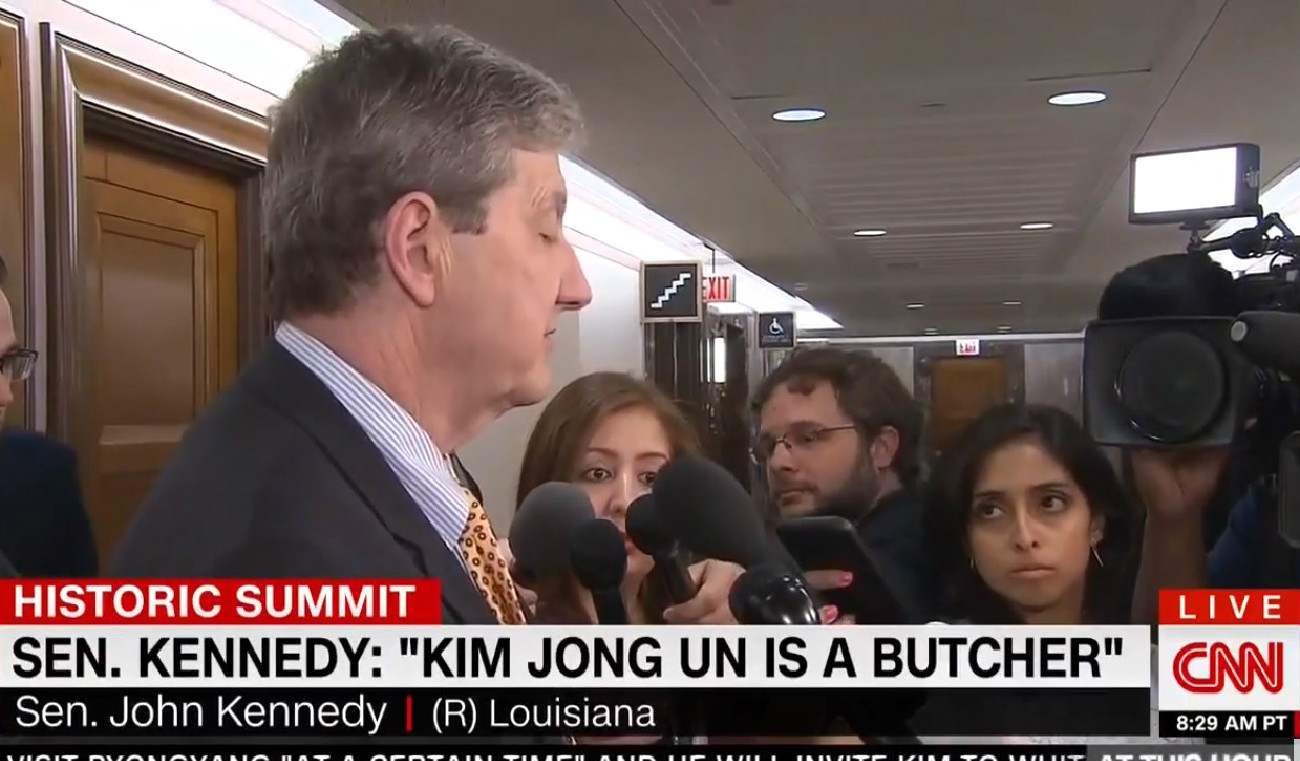 In the wake of President Donald Trump's historic summit with North Korean dictator Kim Jong Un that featured the president heaping over-the-top praise on Kim, a Republican lawmaker issued a quick reminder of just who Kim really is.
Speaking to reporters on Capitol Hill, Sen. John Kennedy (R-LA) pointed out that the Hermit Kingdom leader is well-known as someone who brutalizes and kills his own people, and that perhaps one should be so quick to take the word of such a man.
"I think it is important that we don't lose sight of the fact that Kim Jong Un is a butcher," he said. "And he is a butcher of his own people."
Kennedy continued, "And trying to reason with someone like that is like trying to hand feed a shark. Doesn't mean you can't do it. But you got to do it very, very carefully."
The president has called Kim a "very talented" man who he now has developed a "special bond" with, all while claiming over and over that he feels he can trust the dictator. Trump has also claimed that North Korea "does love" Kim and that the country's people "have a great fervor. The president, meanwhile, downplayed the severe human rights abuses that Kim has committed, claiming Kim has been "rough" and "not nice," but that other places are rough on their people as well.
On top of that, the vague agreement the two men signed didn't result in any definite commitments from Kim that he will rid his country of nuclear weapons, leading to mixed reactions from Republicans and Democrats on Capitol Hill.
Watch the clip above, via CNN.