Watch Retiring GOP Sen. Bob Corker Struggle to Explain Why Voters Should Support Marsha Blackburn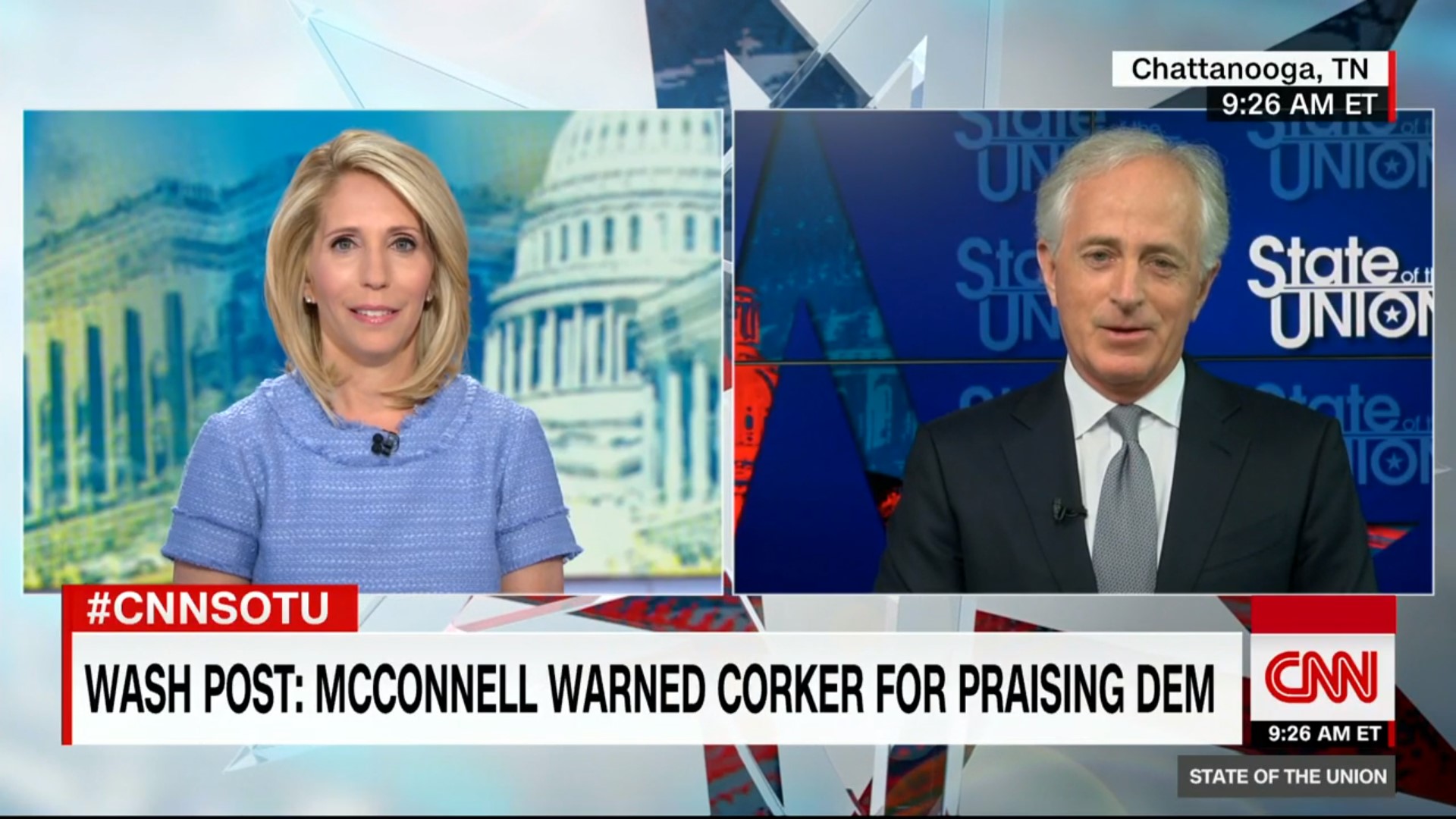 Man, this was just awkward.
At the end of his State of the Union interview this morning, retiring Sen. Bob Corker (R-TN) was asked about a recent Washington Post article that described Senate Majority Leader Mitch McConnell chastising him for praising the Democrat, former Tennessee Governor Phil Bredesen, who is running for his seat. McConnell, you see, is struggling to keep the GOP in the majority come this midterm, and Corker's reliably red seat has suddenly become competitive with Corker's retirement.
Corker told CNN host Dana Bash that he has donated the maximum amount to the Republican campaign and plans to vote for the GOP candidate, Rep. Marsha Blackburn (R-TN). At the same time, he remarked that he wouldn't campaign against Bredesen, adding that the two men are friends.
"Can you tell me why Republican Marsha Blackburn is better to represent your state in Tennessee and take your seat than Phil Bredesen?" Bash pressed.
"I think most people in our state, it is a red state, will focus on the first vote she makes and that is the vote to elect the majority leader," the Tennessee lawmaker replied. "I think at the end of the day that will be a big factor in the race."
Bash noted that it wasn't exactly a "ringing endorsement" to say Blackburn should be elected so she could vote for McConnell to lead the Senate.
"I'm supporting the nominee," Corker stammered. "I have worked with the nominee for some time. I don't know what else to say."
Oof.
Meanwhile, a recent poll shows Blackburn is down ten points to Bredesen. Last week, President Donald Trump took to Twitter to endorse Blackburn in the Senate race.
Watch the clip below, via CNN:
This is awkward. https://t.co/0cGAxkvekK

— Ryan Struyk (@ryanstruyk) April 22, 2018