'Some Of Those Twitter Feeds Are A Hot Mess': Kellyanne Conway Criticizes Reporters' Tweets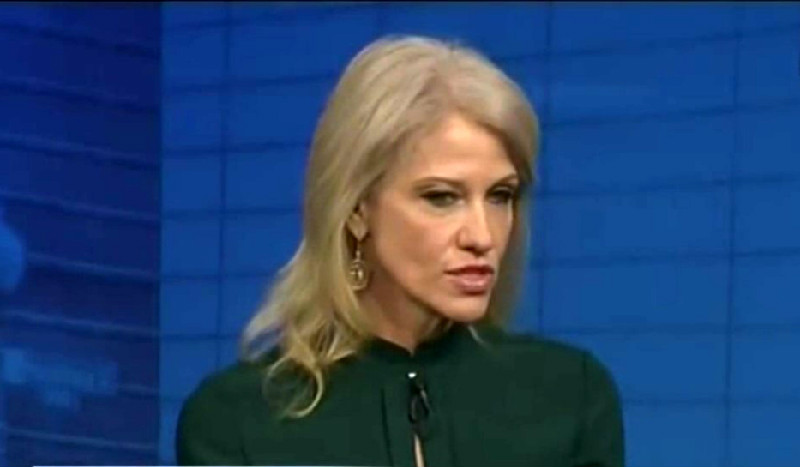 During a sit-down interview with Hollywood Reporter columnist Michael Wolff at Newseum's 'The Press & The Presidency' forum, White House counselor Kellyanne Conway unironically complained about the the Twitter habits of those in the media, especially as it relates to covering the Trump administration.
Regarding the White House's adversarial relationship with the media, Conway noted that she didn't want to "overgeneralize" the press as a whole, but felt that coverage of "great interviews" by President Trump and other administration officials were unfair.
"The headlines will immediately be 'struggle to explain' or 'contradicted'," Conway stated. "Those are already written." She added that people just want to know what Trump and others said in those interviews.
She then turned her attention on the social media activity of those in the media, acting as a managing editor.
"If you read people's Twitter feeds," she said. "It is a very important point. It would never pass editorial muster."
After criticizing journalists for spending too much time at work on Twitter getting into arguments with others, she then tried to make the case that they have no business going after POTUS for his tweeting habits.
"When one thinks about — when one talks about the president tweeting," the veteran pollster proclaimed. "Those covering him are tweeting. Some of those Twitter feeds are a hot mess."
She then went on to whine about the press not giving enough attention to a somewhat favorable poll for Trump.
Watch video of her remarks above, via C-SPAN.